|
He was remembered as a charismatic singer, actor and activist who spoke out against racism throughout his life.

|
Mark Rogovin and Jason Ware will discuss the athlete and actor's legacy. All are welcome 10 a.m. Aug. 7 at Third Unitarian in Austin.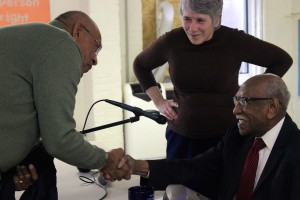 |
Timuel Black, 96, tells members of Third Unitarian Church in Austin what a crucial role MLK played in Chicago and across the country.