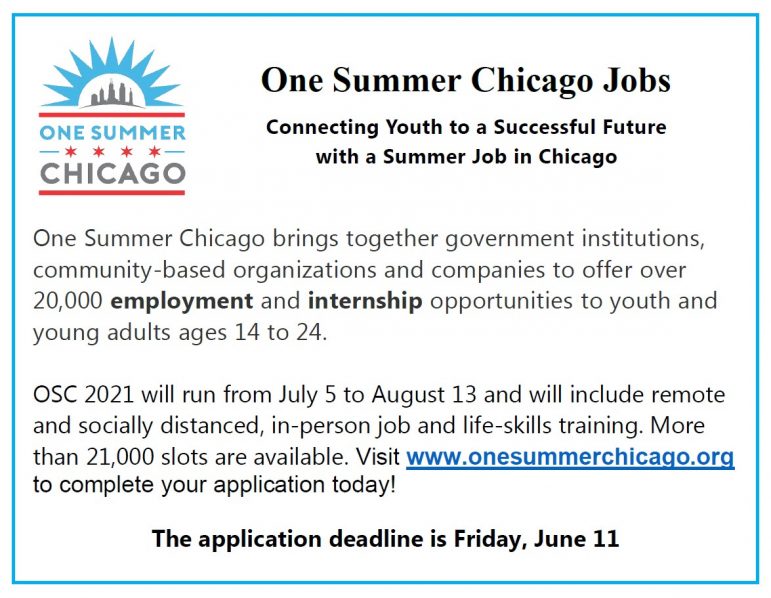 |
The city's One Summer Chicago program is accepting applications from teens and young adults ages 14 to 24. Government institutions, community groups and local companies will be offering more than 20,000 employment and internship opportunities.

Fresh Start Fathers, the Greer Family and Austin residents will hold the 13th annual anti-gun violence prayer vigil from 5 to 8 p.m. Thursday at the corner of Lotus Avenue and Congress Parkway. Since 17-year-old Marcus Greer was killed in 2008, an annual prayer vigil has been held in his memory to speak out against gun violence.

Apply now for up to $15,000 from the city of Chicago's Micro Market Recovery Program (MMRP). For more information, contact the MMRP coordinator at Austin Coming Together at austinmmrp@austincomingtogether.org or call (872) 205-6615.

The community-focused mural by local artist Tia Etu was unveiled last week at the store, 4650 W. North Ave. Etu said she featured the things she thought were wonderful about the community in the mural, which is right inside the store's entrance.
More Headlines