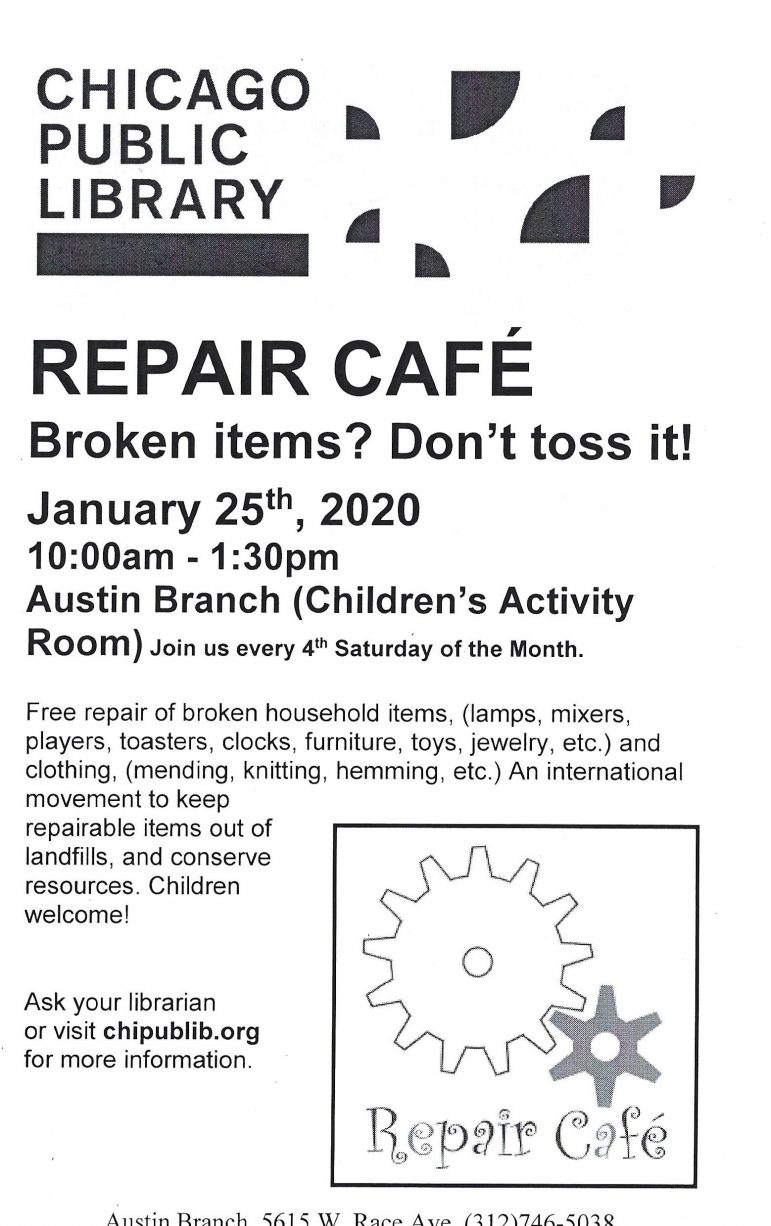 |
Bring your lamps, mixers, toasters, clocks, toys and other items to the Austin branch of the Chicago Public Library, at 5615 W. Race Ave., from 10 a.m. to 1:30 p.m. Jan. 25. There will also be people on hand to help with mending clothes.
Daryl Satcher doesn't do New Year's resolutions; he does all year-long resolutions or he makes life-long resolutions.

Austin resident Vanessa Stokes reflects on life while on the road as she trains to run the Chicago Marathon in 2020.

The only way to determine if someone's name is in the database is to submit a Freedom of Information Act request to the police department – something more than 120 people have already done. Earlier this month, a FOIA workshop was held to help Austin residents learn how to submit a FOIA request.
More Headlines