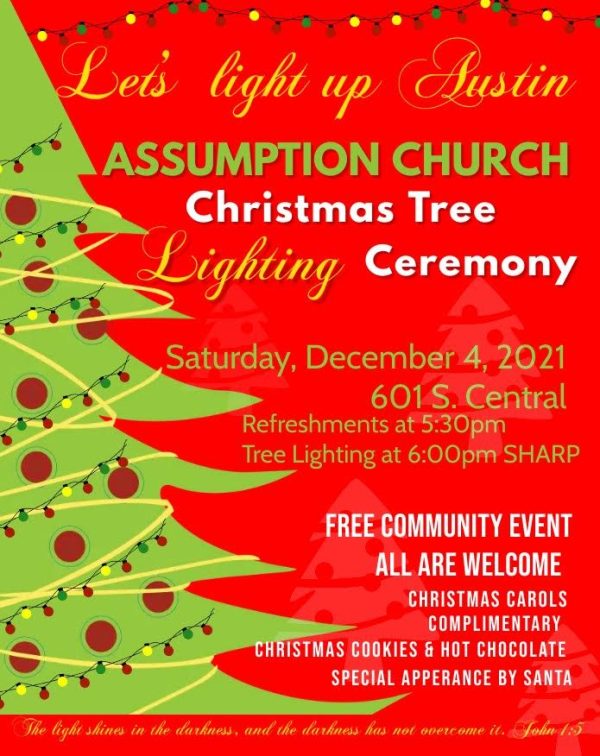 |
The tree lighting will be Dec. 4 at Assumption Church, 601 S. Central. Refreshments will be served at 5:30 p.m. followed by the lighting at 6 p.m. All are welcome at this free event, which will include Christmas carols.

State Rep. La Shawn Ford will host Saturday's session from 10 a.m. to noon at the Kehrein Center for the Arts. As chairman of the Illinois House Public Safety and Violence Prevention Task Force, Ford is seeking input as he and other lawmakers develop legislative solutions.

The annual event will take place from 4:30 to 8 p.m. Dec. 3 in the 600 block of Laurel community gardens. Food and refreshments will be served. Social distancing and wearing of face masks will be required.

The Austin Chamber of Commerce is sponsoring their annual holiday parade and tree lighting festival Friday Dec. 3. The parade starts at Unity Fellowship Church at Cicero and Madison, with the tree lighting at 6 p.m. in front of the 15th District police station, 5701 W. Madison st.
More Headlines