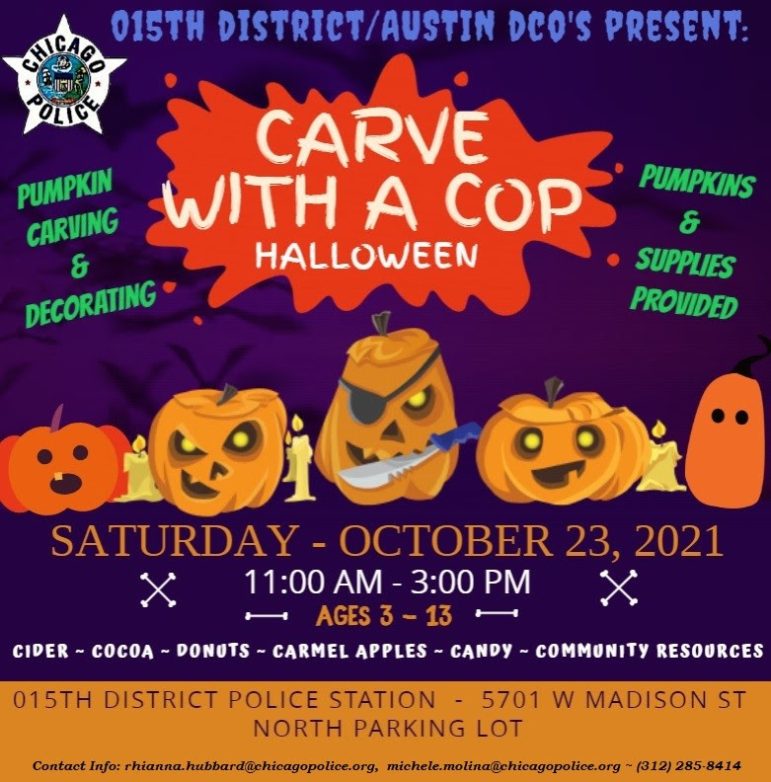 |
The 25th Police District will host a truck or treat event Friday, Oct. 22 from 6 to 8 p.m. at 5555 W. Grand Ave. The 15th Police District will host a pumpkin carving and decorating event Saturday, Oct. 23 from 11 a.m. to 3 p.m. for youth ages 3 to 13.

The screening of "Can You Dig This" will be held from 5:30 to 8:30 p.m. Oct. 21 at the Kehrein Center for the Arts, 5628 W. Washington Blvd. After the film, there will be a discussion, and there will also be free snacks and a mini-farmers marekt.

The Kehrein Center for the Arts hosted a symposium last weekend on the importance of building Black wealth in Austin. Community leaders discussed the current housing situation and what it will take for change.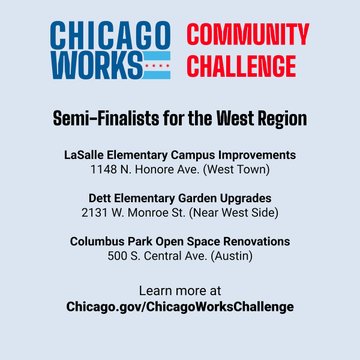 Learn more about the Columbus Park open space renovations project Thursday night at a virtual meeting starting at 6 p.m. Seven projects will be chosen from the 21 semi-finalists; they'll receive up to $1.5 million in public funding.
More Headlines