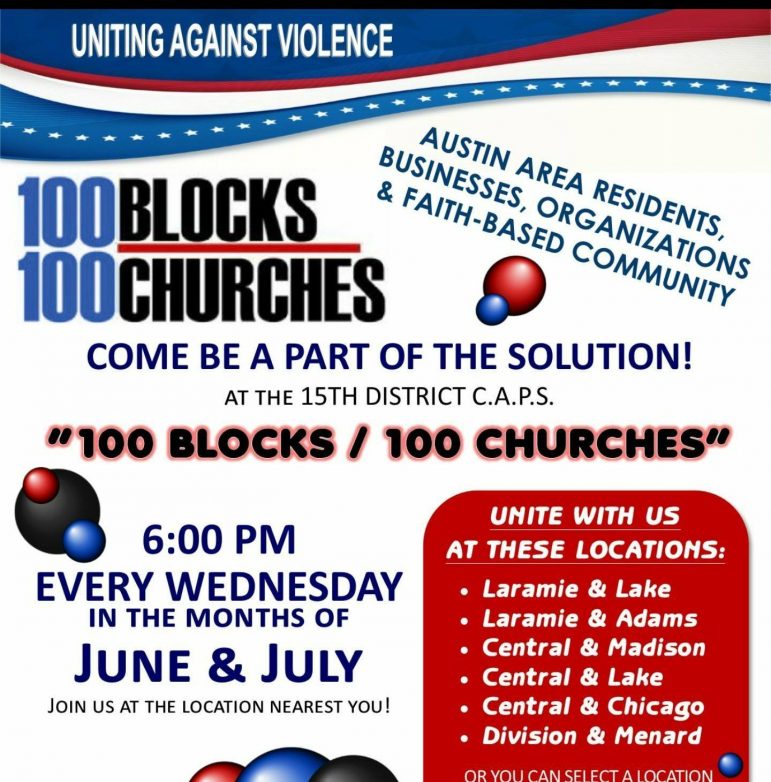 |
Join Austin residents, businesses, neighborhood groups and the faith-based community tonight at 6 p.m. – and every Wednesday throughout the summer – to unite against violence. Meet at any one of six Austin corners as part of the 100 Blocks/100 Churches initiative.

Rev. Ira Acree and David Cherry, co-chair and president of the Leaders Network, say everyone must work together to reform and reimagine policing in our communities.

Father Michael Pfleger called on elected officials to stop the finger pointing and reconnect with local residents to successfully fight Chicago's gun violence.

The march will kick off at 10 a.m. in the 4900 block of West Chicago Avenue. Ald. Emma Mitts, Congressman Danny Davis and Chicago Police Supt. David Brown will lead the march.
More Headlines