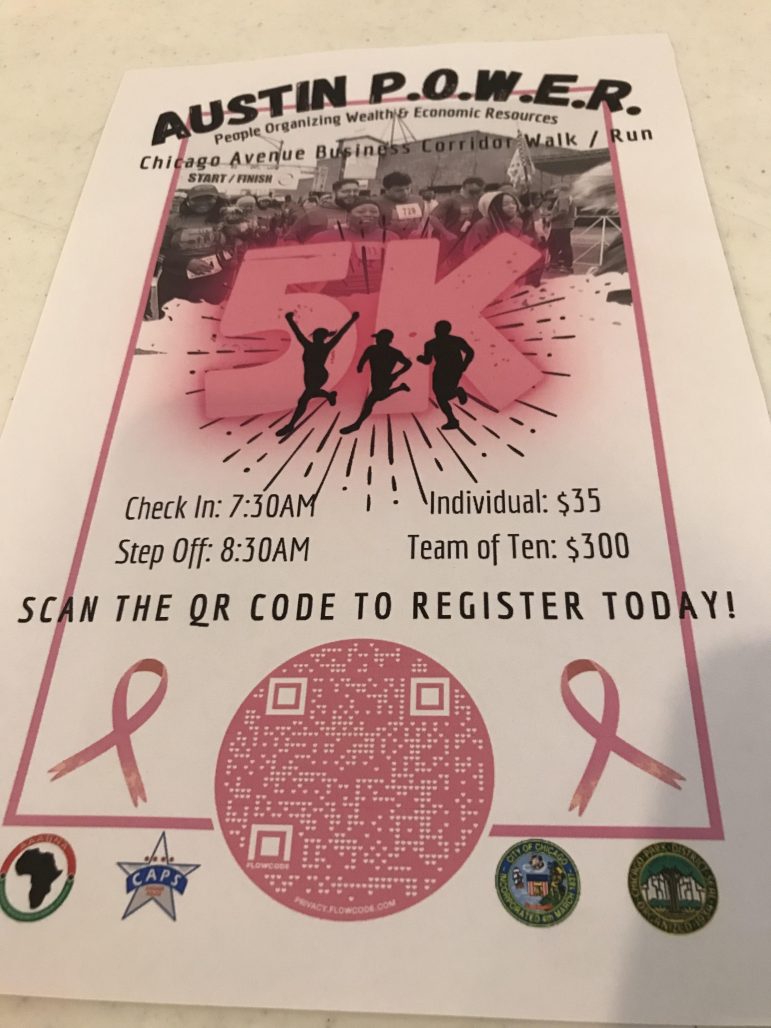 |
The Austin P.O.W.E.R. 5K will be held Saturday morning, starting at the corner of Chicago and Mayfield avenues. Among those participating in the sixth annual event will be a group of high school students, adult mentors and Cook County Sheriff's office officers.
The Chicago Police Department will be conducting a DUI saturation patrol in the 15th District this weekend, from 7 p.m. Friday, Sept. 24 to 3 a.m. Saturday, Sept. 25.

Austin United Alliance will update residents from 6 to 7:30 p.m. Sept. 23 about the Laramie State Bank project. The Soul City Corridor and other economic issues also will be discussed.

State Rep. La Shawn Ford shared his story of overcoming cancer, and 30 men were screened for prostate cancer at West Suburban Medical Center last weekend. Free screening is available through the end of September at The Loretto Hospital.
More Headlines