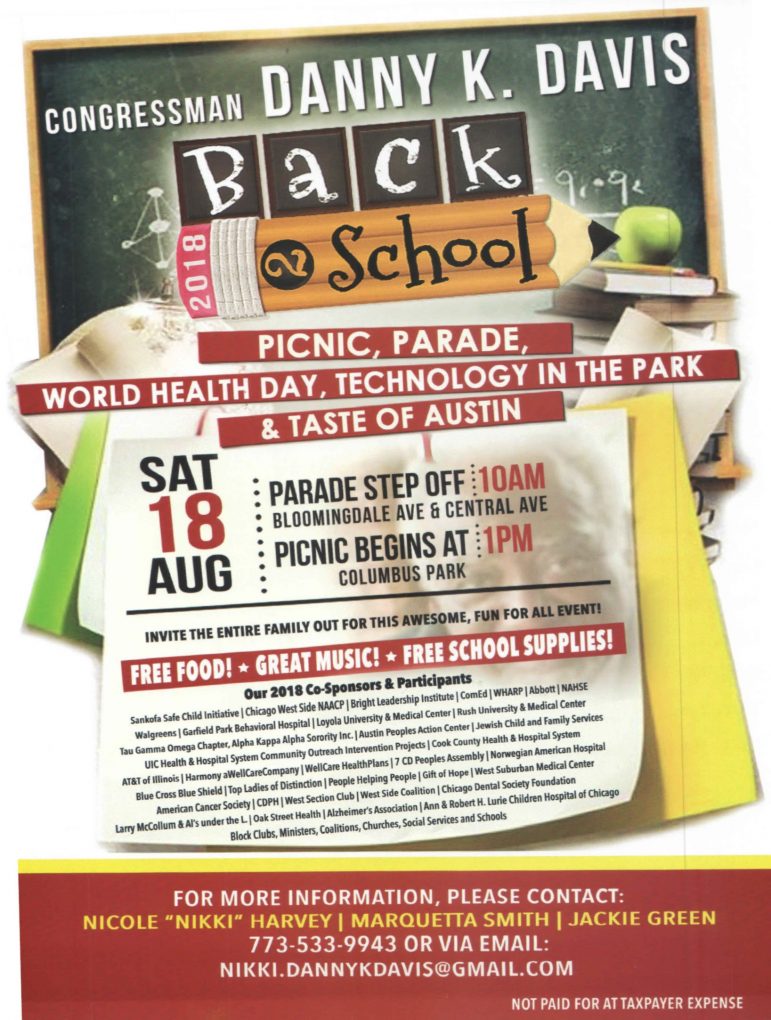 |
Congressman Danny Davis' annual event begins Aug. 18 with a parade step off at 10 a.m. at Bloomingdale and Central avenues, followed by a picnic at 1 p.m. at Columbus Park.

State Rep. La Shawn Ford says the city of Chicago has to work with the Trump administration. The Austin lawmaker appeared on Fox and Friends last week to discuss why he thinks Mayor Rahm Emanuel and other Democrats should put politics aside and collaborate with the Republican president.

Congressman Danny Davis, Cook County Commissioner Richard Boykin and 29th Ward Ald. Chris Taliaferro were among the more than dozen officer holders who urged their fellow politicians to do more to help struggling West and South Side neighborhoods.

Residents participated in last month's event, as did more than 20 people who came to Chicago for workshops put on by the Poetry Foundation.
More Headlines