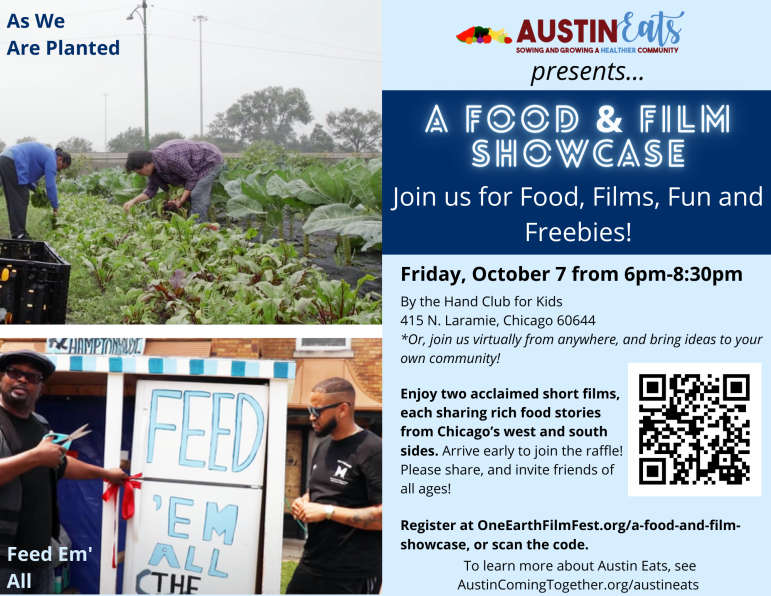 |
The free event, organized by the Austin Eats collaborative, will feature food, films and a panel discussion. It will be held Friday from 6 to 8:30 p.m. at By the Hand Club for Kids, 415 N. Laramie.

Chicago teens ages 14 to 18 can apply now for the fall programs that start this week. Teens will be paid for their participation.
Free 3D screening mammograms will be offered to the first 40 eligible women Oct. 5 from 3 to 6 p.m. at the River Forest Medical Campus, 420 William St, Building B. Call 708-763-7911 to request a screening.

A memorandum of understanding has been signed that will allow the Leaders Network to open a branch on the West Side. The faith leaders group is still seeking donations.
More Headlines