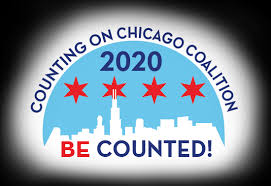 |
A virtual "all souls count" is being held Sunday, March 29 in an effort to boost participation in the 2020 Census, just days before the April 1st Census Day. This weekend's campaign is being organized by the Counting on Chicago Coalition (COCC). The coalition – which includes several West Side social services agencies – has been tasked with reaching the most marginalized populations such as African Americans, the young and mobile, people with disabilities and ex-offenders.

West Side resident Vanessa Stokes reflects on life while on and off the road as she trains for the Chicago Marathon in 2020.

Michelle Clark Academic Prep Magnet High School students found a way to share tips on coping with social isolation from their peers and teachers.
Amid a statewide stay-at-home order issued by the governor and multiple shutdowns, the West Side is adapting to a new normal as the coronavirus pandemic spreads.
More Headlines