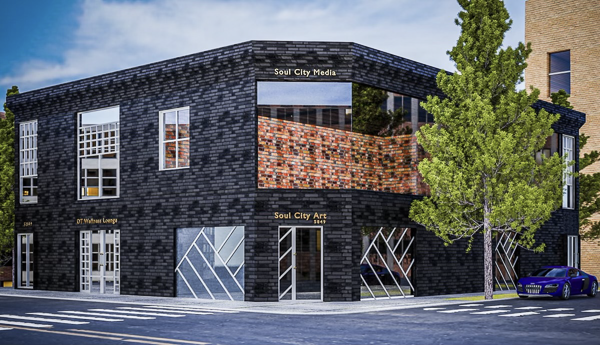 |
Austin native Marseil Jackson plans to open an art gallery, wellness lounge and recording studio along a stretch of Chicago Avenue being developed as the Soul City Corridor. He's purchased a vacant building in the 5800 block of Chicago Avenue to house Soul City Studios, which after renovations he aims to open early next year.

Learn more about the importance of getting vaccinated at a virtual town hall sponsored by The Loretto Hospital. Speaking at Wednesday night's event will be the hospital's president and CEO, George Miller Jr., and its chief clinical officer, Dr. Nikhila Juvvadi. Tune in at 7:30 p.m. Feb. 24.
Indoor dining capacity increased this month, which helps MacArthurs, the popular soul food restaurant on West Madison Street. But the increased capacity is far more helpful to other parts of Chicago that have more restaurants. "One of the things we're fighting right now is the lack of opportunities to sit down in a restaurant" in Austin, said Malcolm Crawford, executive director of the Austin African American Business Networking Association.
More Headlines