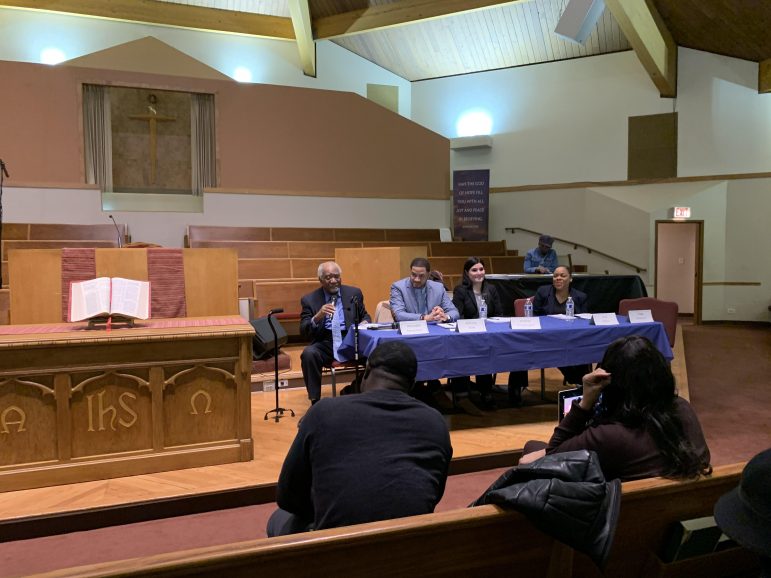 |
All four Democrats running for the 7th Congressional seat, which represents Austin in Congress, appeared at last week's event: Congressman Danny Davis, and challengers Anthony Clark, Kina Collins and Kristine Schanbacher.

Presidential candidate Michael Bloomberg opened a field office in Austin at 5607 W. Division St. earlier this week. He's one of eight Democrats seeking that party's nomination to challenge President Donald Trump in the fall general election.

Torriente Toliver tips with about 35 people who gathered Friday night at the Westside Health Authority to learn how to protect themselves from kidnapping and assault. Toliver, a former teacher, is the owner of Mind Body Defense. State Rep. La Shawn Ford organized the free session.

Though incumbent Rep. Danny K. Davis was absent, the other three candidates – high school teacher Anthony V. Clark, healthcare advocate Kina Collins and attorney Kristine Schanbacher – made the case for voters to support them in the March 17 Democratic primary.
More Headlines