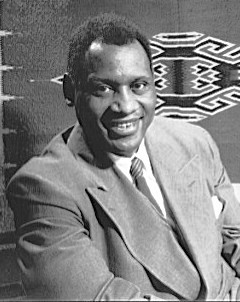 Third Unitarian Church will present a forum Aug. 7th on the historical activism of the famous black athlete, singer and actor Paul Robeson.
Mark Rogovin and Jason Ware will speak about Robeson's legacy and its relevance today at 10 a.m. Sunday at 301 N. Mayfield.
Rogovin is a muralist and author on Robeson's life, co-founder of the Austin's Public Art Workshop and the Chicago Peace Museum.
Ware is a member of We Charge Genocide and Black Youth Project, and has organized against police violence.
Deb Harper, Third Unitarian friend, will facilitate the event.
For more information, call (773) 626-9385.