Deborah L. Graham perhaps started her aldermanic career in an unenviable way. Last year, Mayor Daley appointed Graham, then a state legislator, to complete the term of  Ald. Isaac "Ike" Carothers after he pleaded guilty to federal bribery charges.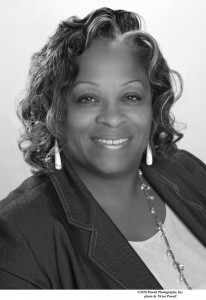 Graham became in March 2010 the 19th member of the 50-person City Council to be appointed by the mayor.
But the tough part – separating herself from the tainted legacy of her predecessor – was just beginning.
And while the 44-year-old former city employee is well situated going into her first aldermanic election later this month, her ties to Carothers – or at least the perception of those ties – could be a stumbling block.
"It was terrible," said Graham, recalling last year's transition process – during which, she said, 80 percent of Carothers' ward employees chose to leave their jobs. "(Carothers) did a great job of handling the community, but he's responsible for the decisions he made. … I can't account for anyone else's behavior. All I can account for is me."
Other 29th Ward Candidates
Graham was born on the West Side and got her bachelor's degree in business from Robert Morris College. Before winning her first election to the Illinois House in 2002, she worked for the city of Chicago's Department of Planning and Development, first as a relocation specialist, then later as a coordinator of special projects, a job she continued to hold until she was appointed alderman.
After nearly a year on the City Council, Graham says she's eager to continue the work she's started. She says she's spent much of her first year touring the ward, talking to residents and organizing public meetings, particularly on the issues of parks and the community's relationship with the police.
She said she has spearheaded an effort to get the city's emergency management office and the police department to assess the priority of 911 calls; organized a community meeting with Police Supt. Jody Weis; and is working with leaders at Austin Polytechnical Academy to boost manufacturing job training on the West Side.
This Saturday, Feb. 12 the alderman will host a Block Club Convention to help residents access resources for starting or strengthening a block club, from 10 a.m. to 3 p.m. at the Labor Union Hall, 5700 W. Homer St.
Job training, along with affordable housing, will also continue to top her list of priorities for the next term, she said.
Graham said she hopes to continue to bring people together to overcome divisiveness in the community.
"This is a community of 60,000 residents, and the alderman is not the Superman," said Graham, referring to the 29th Ward, which includes about half of Austin. "The community has a great level of power, and we need to tap into it."
Although Graham has seven competitors in the 29th Ward race, financially, the incumbent is in a comfortable position. Graham reported $17,158 in contributions from July 1 – Dec. 31, 2010, but it has been since Jan. 1 that the real cash has been flowing into her campaign – approximately $65,000 in contributions larger than $1,000.
These have included $25,700 from the AFSCME Illinois Council, the giving arm of the municipal employees' union, of which Graham was a member when she worked for the city of Chicago; and $5,000 from the vice president of General Iron, a scrap metal recycling business on the Near North Side.
Graham also received $10,000 from For A Better Chicago – a secretive, pro-business political action committee run by a former campaign manager for Mayor Daley and mayoral candidate Rahm Emanuel that has raised $865,000 for the aldermanic elections.
She also received another $5,000 from a conservative mutual fund manager with ties to that organization. Progress Illinois reported last week that David Herro was the first traceable donor to For A Better Chicago.
Herro has "a history of donating serious money to aldermanic candidates who will support business interests, such as an expansion of Wal-Mart stores throughout the city," Progress Illinois reported.
Graham said her total fundraising goal for the campaign – which could last until April 5 if no candidate wins more than 50 percent of the vote Feb. 22 – is $120,000.
Graham has won a long list of endorsements, including the Chicago Sun-Times – who "cautiously" backed her, citing her experience in public office – and labor unions Unite Here, SEIU, Chicago Firefighters Union and the Teamsters.
One endorsement missing from that list is Congressman Danny Davis, who told Early and Often last month that he would not support the alderman because of her ties to Carothers.
"I was sad to see Ald. Ike Carothers get indicted, but, you know, Rep. Graham and now Ald. Graham was a staunch member of alderman Carothers' political organization," Davis told Early and Often. "That certainly influenced the thinking of the people who support me, and it certainly influenced the thinking of the people in my organization."
Dick Simpson, a former alderman and head of the political science department at the University of Illinois-Chicago, said he's unsure how close Graham is to Carother's old circle.
"The one question I've not gotten an answer to is whether Deborah has broken with the Carothers organization," Simpson said. "In an election without Carothers, there's a chance for major change in the 29th Ward. Carothers used bullying tactics against people on the West Side. But it'll depend on whether any others (candidates) can really mount a political operation (to match Carothers')."
Graham's campaign has not been without its anxieties. Since last month, an anonymous letter, circulated on paper and in electronic copies under the title "Voter Fraud Continues in the 29th Ward: The Ghost of Ike Carothers," has alleged that Graham is continuing the practices of the disgraced former alderman.
The author, who calls himself a "former operative" of Carothers, claims that Graham has fired election judges and rehired a new slate in order to help her "steal votes" – a charge Graham vigorously denies.
"The aldermen do not hire election judges. We don't hire them at all," Graham said, adding that she believes the letter was written by a relative of a competitor in an attempt to "drive a wedge between the constituency."
"We don't know where that garbage came from, but we're not going to operate on all that … We're not running a negative campaign. We're not bashing anybody, because it's not our cup of tea."
Graham also said she believes opponents are stealing yard signs that she has placed throughout the ward.
Deborah Kadin contributed to this story.
Telephone number: (773) 261-4646
Campaign headquarters: 5753 W. Division Street
E-mail: office@aldermandeborahgraham.com
Candidate questionnaires completed for the Chicago Tribune and Sun-Times
Questionnaire completed for AustinTalks

Application for aldermanic appointment (2010)
Campaign finance reports filed with the Illinois State Board of Elections
Statement of financial interests