Mary Russell Gardner doesn't mind going against the grain to get things done for the 29th Ward.
"Residents have an expectation of their leaders, and an alderman has to be held to those expectations. They expect that once an alderman gets sworn into office that person will turn the ward around," said Gardner, who serves as secretary-treasurer to the Forest Preserve District of Cook County's Board of Commissioners. "An alderman can be a force for change."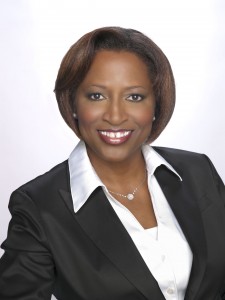 Those expectations include responding to residents' needs, a responsibility she had while doing work for former U.S. Sen. Alan Dixon and the Rainbow Push Coalition.
"You have to talk with the community. It's important to return their phone calls. When an alderman does that, residents will engage in that office more."
Other 29th Ward Candidates
Jill R. Bush (story published Sunday)
Deborah L. Graham (story coming Tuesday)
C B Johnson (story coming Wednesday)
Oddis "O.J." Johnson (story coming Thursday)
Roman Morrow (story coming Friday)
Beverly D. Rogers (declined to be interviewed)
Thomas E. Simmons (story coming Saturday)
Residents want more businesses in Austin, and Gardner promises she would encourage people to shop locally and boost incentives, such as discounts for shopping local. She also would like to see a registry of businesses to assess what the ward needs and work to attract those businesses to the 29th Ward. She noted the ward is positioned well because of location and diversity. Those would be strong selling points, she said.
"We have the potential to be the kind of ward that would be good for business," says the 51-year-old.
Just as important to the 29th Ward: creating jobs, she said. Gardner wants to get commitments from businesses to help jump-start training programs for ex-offenders that would provide them with good basic skills and a stipend. She also would meet with agencies and churches to come up with plans that would meet residents' needs. This all will take some time, she added.
"We would have to get a buy-in from ex-offenders. If we know that people believe in them, they will put their best foot forward and we can make some progress," Gardner said.
Gardner grew up in the Englewood neighborhood, graduated from Lowell Elementary and Jones Commercial High School. She earned a bachelor's degree in organizational management from Concordia University. She's divorced with three daughters.
Gardner has run unsuccessfully for public office twice before. In 2002, she lost a bid to become state central committeewoman for the 7th Congressional District, and in 1999, she ran for the 29th Ward seat, a contest won by Isaac Carothers, who's now serving time in a federal prison after pleading guilty to corruption charges. In 2010, she was one of 20-some people who applied to complete Carothers' term, but Mayor Daley appointed Deborah L. Graham.
Gardner reported raising about $8,000 for the period ending Dec. 31, 2010. She also took out loans totaling $95,000 and has spent about $71,000.
Campaign office: 5253 W. Madison
Telephone: 773-630-9896
E-mail: mary5930@comcast.net
Candidate questionnaires for the Chicago Sun-Times, Chicago Tribune and WLS-TV
Statement of financial interests