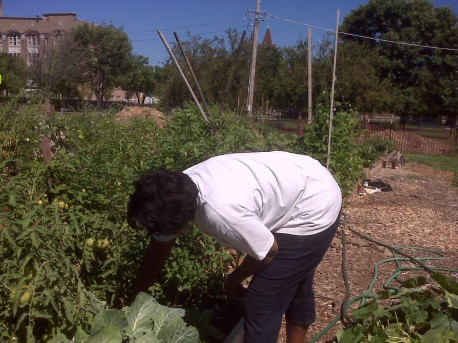 |
West Siders came together to celebrate the Harambee community garden, which took root for the first time this year.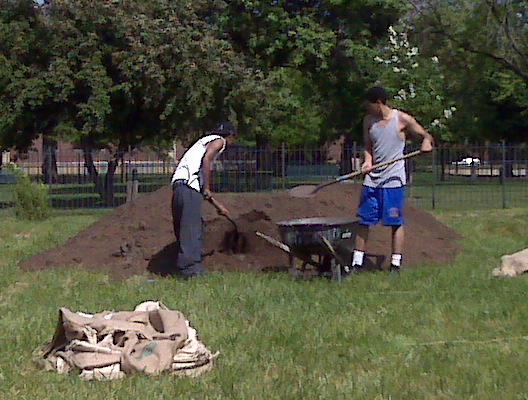 |
High school students working on Harambee Garden earn service hours and learn the value of helping others.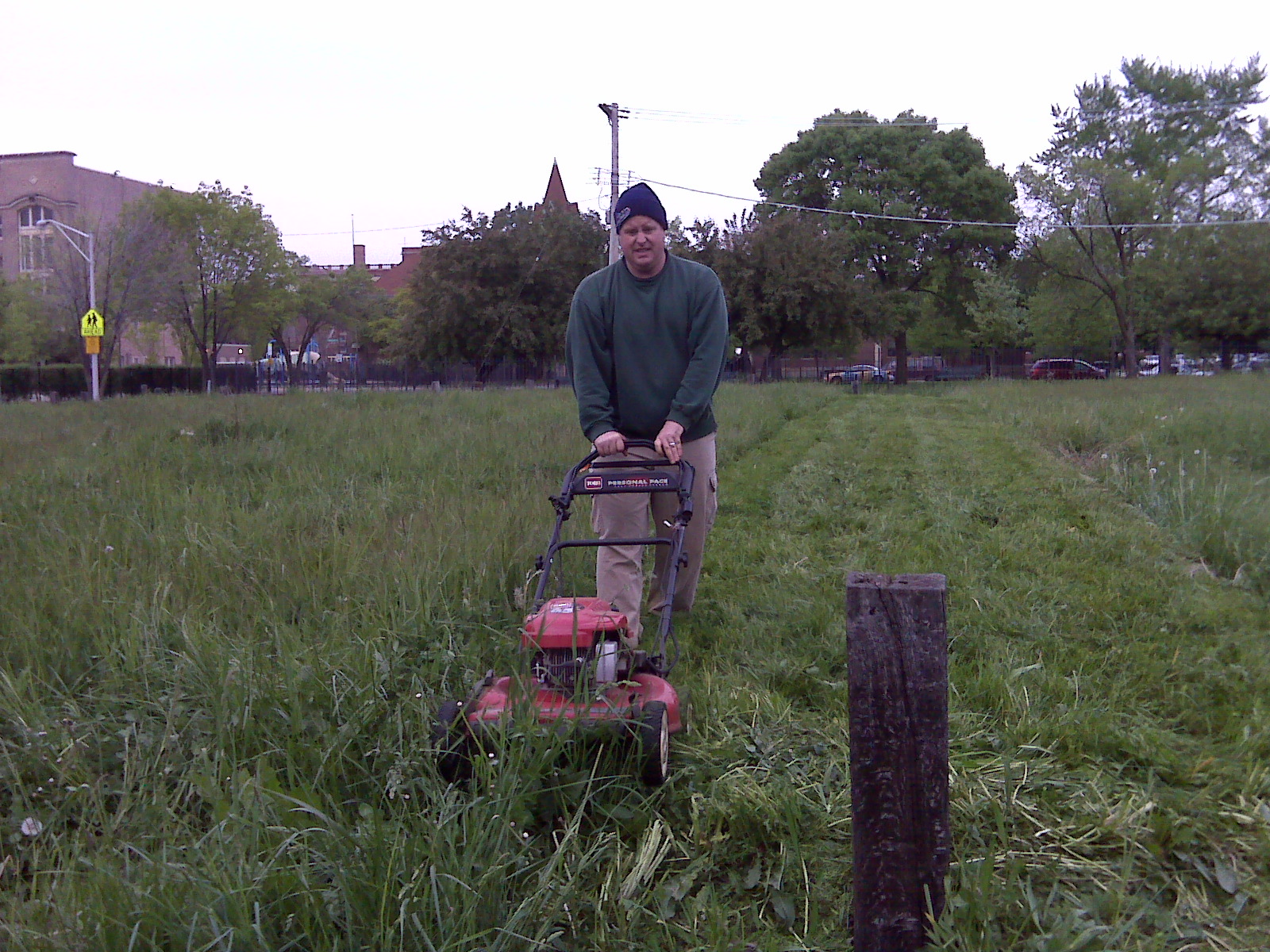 |
Plots can be rented this weekend and next in the 500 block of North Waller. Planting will begin soon.