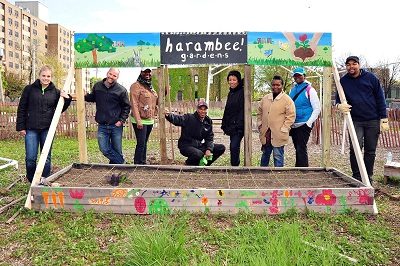 Exelon employee volunteers joined students from Austin's Frederick Douglass Academy High School April 26 to plant vegetables, weed beds and install a decorative mural in the school's urban garden in observance of National Volunteer Week.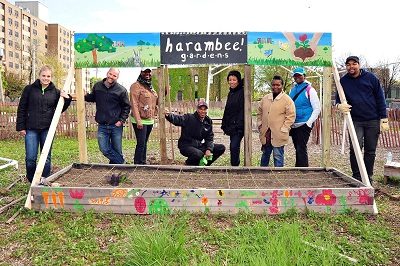 Students and Exelon representatives created the garden, located across the street from the high school, 543 N. Waller Ave., in 2009.  Named Harambee, meaning "peaceful dwelling," the garden is a symbol of cooperation among Chicagoans of diverse backgrounds.
"Exelon's employee volunteers are focused on creating opportunity for students from at-risk neighborhoods and promoting environmental stewardship in the communities we serve," Meg Amato, corporate citizen manager at Exelon, said in a press release.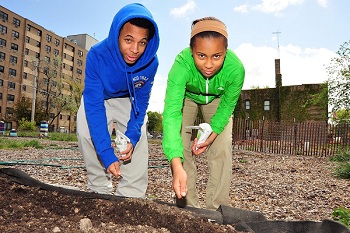 "This project embodies both goals, and our volunteers couldn't be more pleased to be working alongside students from Frederick Douglass."
Participating students are part of Exelon, ComEd and United Way's Stay in School Initiative, which provides a holistic suite of after-school programs for grammar and high school students from at-risk neighborhoods.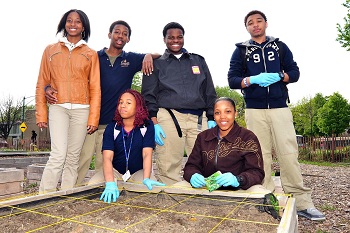 Click here to read more about the program's participation in Austin for National Volunteer Week.