|
Students from West Side schools participated in the annual poetry competition, which ends this weekend.
|
In a recent Chicago Tribune story, 19-year-old Malcolm London shares his passion for the written word and tells his story from growing up on the West Side to his recent appearance on national television.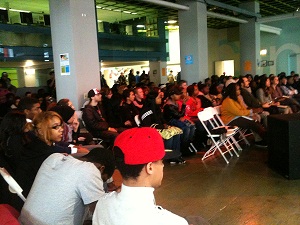 |
The event, with teens from all over the city, runs through the second week of March, with Austin's West Side Warriors competing again Friday at the Chicago Cultural Center.