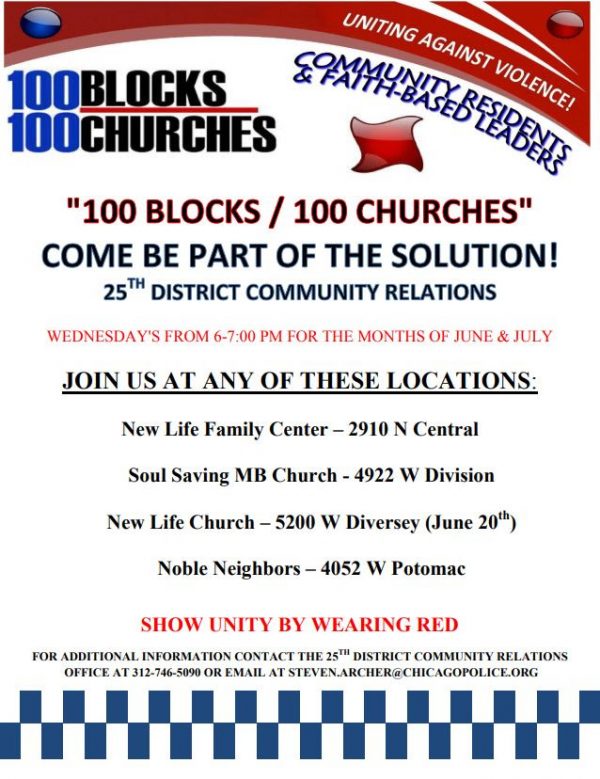 |
Give an hour each Wednesday in June and July to stand with others in the community. There are four locations in the 25th Chicago Police District where residents, wearing red, will be meeting from 6 to 7 p.m. starting June 20th.

PCC Community Wellness Center hosted health providers and others earlier this month to discuss how the opioid crisis is affecting them, their employers and their communities.

Veterans and victims of gun violence will be honored Saturday at the Golden Dome Field House, followed by three days of activities the following weekend.

Forty volunteers – half of them students and the rest from UnitedHealthcare – arrived last week to make improvements around the building. CBS EcoMedia Inc. and the Cal Ripken Sr. Foundation also helped fund last week's work at the West Side high school.
More Headlines