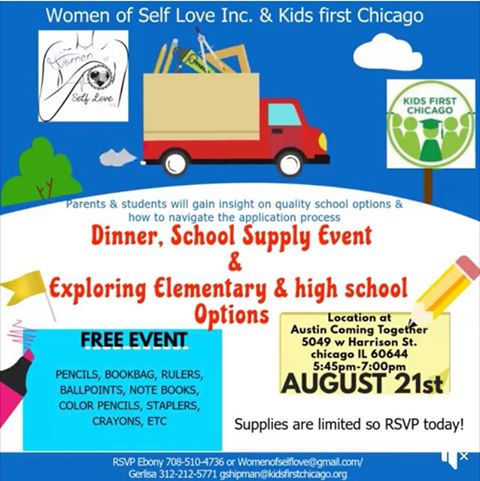 |
Women of Self Love Inc. and Kids First Chicago are sponsoring the event being held from 5:45 to 7 p.m. Aug. 21 at Austin Coming Together, 5049 W. Harrison St. Parents and students will learn about how to navigate the process for selecting an elementary and high school.

The City Bureau's Public Newsroom hosted a workshop last week at Austin Community Academy High School to educate and empower West Side residents to engage with their alderman and hold them accountable. The Austin Weekly News and Austin Coming Together also sponsored the workshop.

Amara Enyia, former executive director of the Austin Chamber of Commerce, and four of her senior mayoral campaign staffers face a class-action wage and overtime theft grievance. More than 20 staffers say they're owed money from the February 2019 race.

West Side residents now can apply to take a 32-week college-credit program at Austin Town Hall starting this fall. Students in the Odyssey Project study with professors from local universities and can earn up to six transferable college credits from Bard College. The application deadline to apply for the free program is Aug. 15.
More Headlines