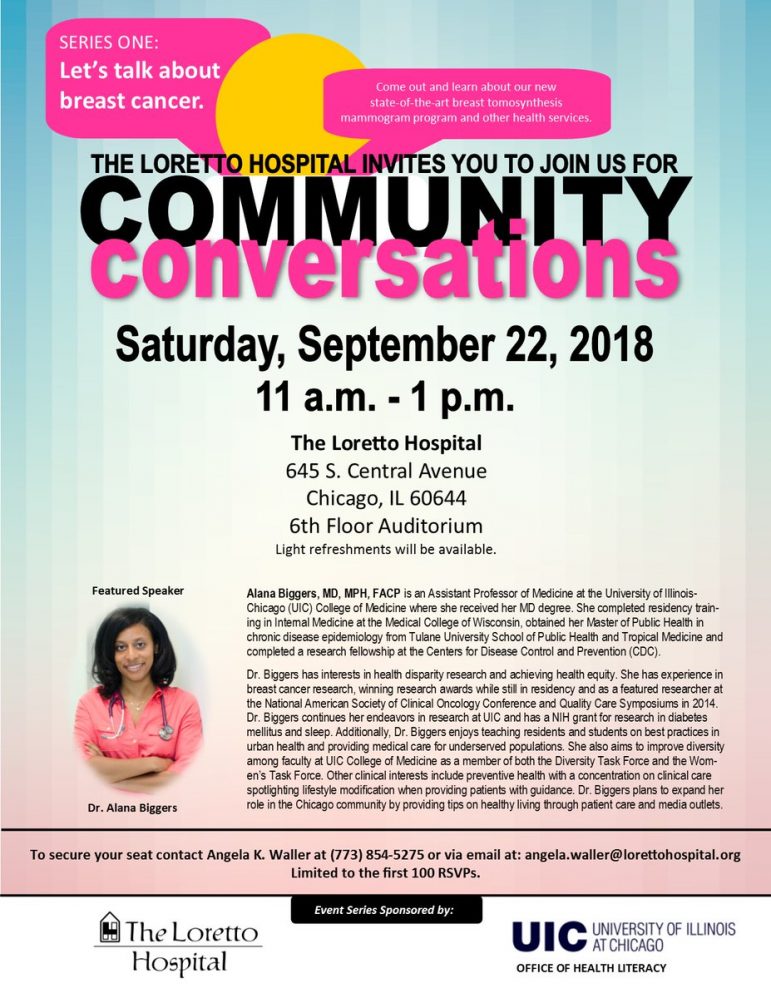 |
Dr. Alana Biggers will be the featured speaker from 11 a.m. to 1 p.m. Sept. 22 at 645 S. Central Ave. Contact the hospital to register for Saturday's event.

The West Side Community Triage and Wellness Center, which opened in August, provides resources for those who have experienced trauma or mental health issues. The center also aims to correct misconceptions about methods of treatment like counseling or medications.

Another meeting will be held Sept. 19 at BUILD's offices. Cook County Commissioner Richard Boykin has been leading efforts to gauge support for such a court in Austin.

Those in attendance at this month's meeting of the Austin African American Business Network Association were encouraged to apply for a Retail Thrive Zone business development grant from the city of Chicago.
More Headlines