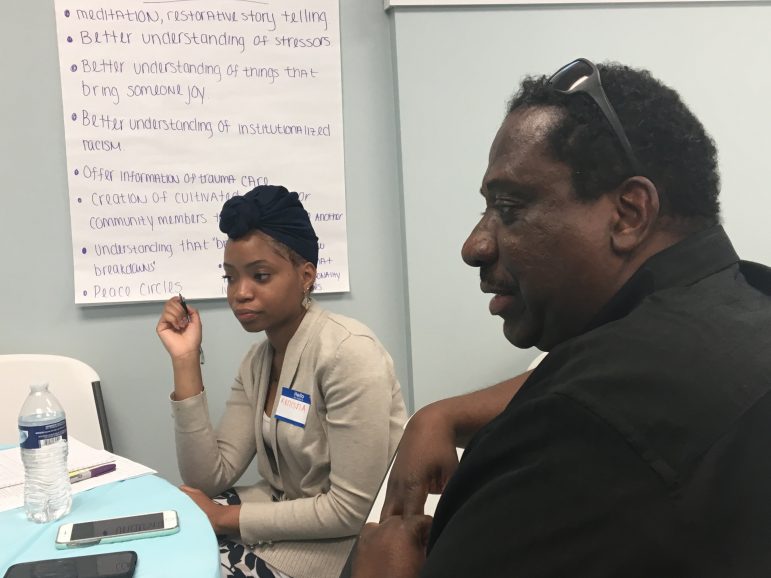 |
One of the main aims of the Westside Community Triage and Wellness Center, located at 4133 W. Madison is reducing the population of the Cook County Jail. Parents, grandparents and community residents are invited to a May 23 discussion about how to keep children safe this summer.

Michele Clark Academic Prep Magnet High School seniors Lamaria Johnson and Tanzanikia Taylor were recently awarded four-year scholarships that cover all tuition costs.

The three-day event will be held at 5051 W. Chicago Ave. Friday's hours will be 10 a.m. to 6 p.m.; Saturday's hours will be 8:30 a.m. to 4 p.m.; and Sunday's hours will be 11 a.m. to 4 p.m.

State Rep. La Shawn Ford and Congressman Danny Davis brought together representatives from a number of groups fighting the opioid epidemic on the West Side.
More Headlines