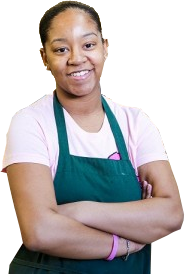 |
The Austin nonprofit is one of 15 groups nationwide vying for five $20,000 grants to be awarded by The Atlantic magazine and Allstate. The public can vote until 9 p.m. Eastern Standard Time March 1.

Eight of the 14 candidates running for mayor Feb. 26th participated in last week's forum, which was organized by the Chicago Westside chapter of the NAACP.

The state lawmaker is one of 14 people on the Feb. 26th ballot to be Chicago's next mayor. Voters can cast their ballots now during early voting.

Three weeks before the Feb. 26th election, the three aldermanic candidates answered questions about a number of issues at an event organized by Austin Coming Together and South Austin Neighborhood Association.
More Headlines