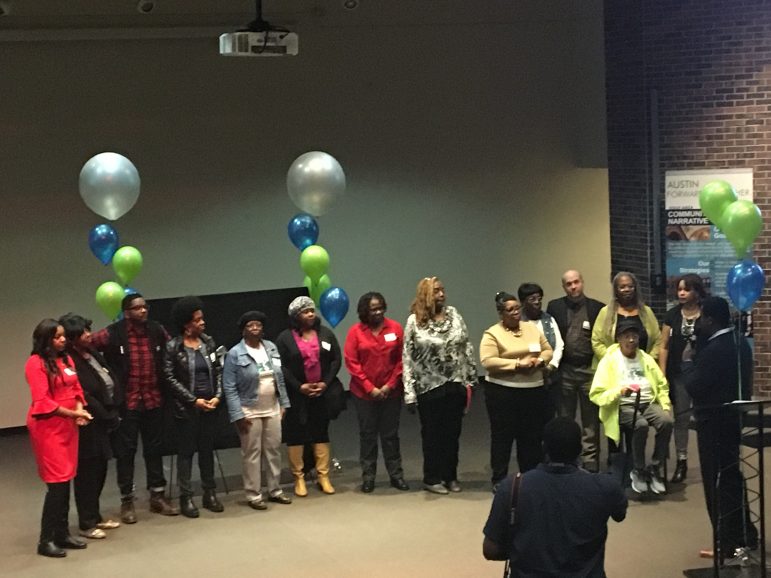 |
After two years of work involving more than 400 people, the plan was celebrated Saturday at Michele Clark Magnet High School. Now seven task forces each devoted to a key issue area will begin implementing the plan.

Michele Clark Principal Charles Anderson Jr. said many students who attend elementary school in Austin leave the community for high schools that offer an IB program, especially if they were already enrolled in the program. The hope is that having a high school program in Austin would keep some of those students in Austin.

The signatures filed by incumbent Ald. Chris Taliaferro (29th) have been challenged, while the petitions filed by Ald. Emma M. Mitts (37th) and Jason C. Ervin don't face a challenge.

The newly elected commissioner and the rest of the Cook County Board is being sworn in Dec. 3 for four-year terms.
More Headlines