|
Free breakfast and lunch are available on the West Side for those 18 and under this month and next.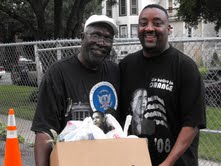 |
Austin residents who live in the 60644 and 60651 zip codes can pick up food every Saturday at Hope Community Church. A mobile food truck visits the second Thursday of the month.
|
Kids in need of breakfast and/or lunch can get a free meal through Sept. 3.