|
Marking one year since his death, Lewis' fiance reflects on the fallen officer's legacy.
|
A bond hearing is scheduled today for the men who were picked up earlier this week and questioned about Clifton Lewis' murder.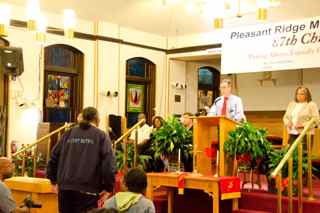 |
Some West Siders complain about how long it took police to alert the community.