|
Residents learn the status of a lawsuit filed to stop the business from opening along North Avenue.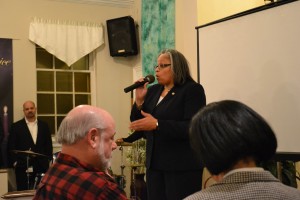 |
Residents took jabs at Ald. Deborah Graham (29th) Tuesday night, accusing her of going behind their backs when she wrote a letter of support to the city in July for a special permit for an EZ Pawn.
|
EZ Pawn is set to be the fifth North Avenue pawn shop between Ridgeland and Hayes Avenues.