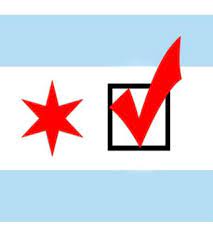 Two of the three candidates hoping to challenge incumbent Ald. Chris Taliaferro (29th) have one more hoop to jump through to get onto the Feb. 28th ballot.
Former aldermanic candidate Jill R. Bush filed objections against Walter T. Adamczyk and Corey Dooley, according to the Chicago Board of Election Commissioners. C.B. Johnson also is also a candidate in the 29th Ward.
All aldermanic candidates have to collect at least 473 signatures of registered voters living in the ward in which they're running.
In the 28th Ward, Emma J. Robinson and Charles Enter filed objections against all three candidates hoping to challenge incumbent Ald. Jason Ervin: Shawn A. Walker, Beverly Miles and Timothy Gladney. Former aldermanic candidate Carmelita Earls and Etta Johnson both filed objections to Ervin.
Miles' name will appear third on the ballot, and Walker's name will appear fourth.
In the 37th Ward, no objections were filed against incumbent Ald. Emma Mitts or her three challengers: Corey Denelle Braddock, Howard Ray or Jack Towers.
Ray's name will appear first on the ballot, and Mitts' name will appear second.
Hearings on each objection will start Dec. 12.
Election officials have to certify the names of all aldermanic candidates entitled to be printed on the ballot by Dec. 22.