Early Monday morning six men met in Columbus Park for a free workout organized by the men's fitness group F3.
Led by retired rugby player Josh Andersson, the group launched in Chicago three years ago in the Loop. Their newest exercise spot is at the northeast corner of the park outside the refectory and near the golf course.
Started in Charlotte, North Carolina, in 2011, F3 now has 12 workout spots in the Chicagoland area, including the Loop, Oak Park and now Austin.
Andersson, who goes by the nickname Kodak, came across the group through an online video that resonated with him. He was especially drawn to the sense of community.
"Our credo is no man left behind," Andersson said. "We don't want anybody to fall off the back and get left in the dust. We really push that. We understand it takes a lot for someone to come out and join a bunch of strangers in the dark."
Sessions start with a warm up, then pivots to a running or strength-based workout before ending with an abs exercise or stretching. They finish up with a circle of trust and words of encouragement.
The group, which began meeting earlier this month, will continue in Columbus Park indefinitely. The 45-minute session begins at 5:30 a.m.
The workout sessions follow a reported spike in Austin COVID-19 cases. As the coronavirus continues to put a spotlight on health disparities, getting more people to work out becomes even more important.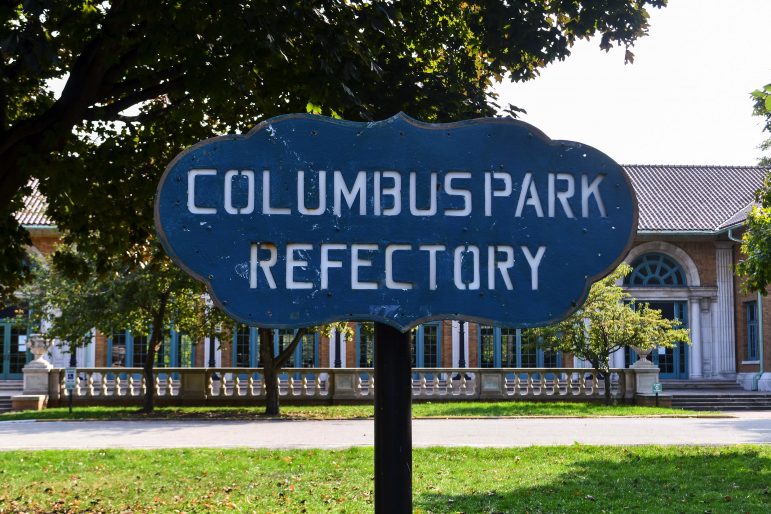 F3's president Frank Schwartz, whose nickname is Dark Helmet, said since all workouts are done outside it's been easier to adhere to social distancing guidelines. They've also offered live Zoom classes.
Schwartz hopes the movement can be a positive force as communities continue to grapple with the pandemic.
"In a time where there's a lot of divide across skin color, across socioeconomic lines, across you name it, we stand very firmly and very loudly. There is no exclusion here," he said.
Malcolm Crawford doesn't know if he'll be able to make the Monday morning class because of his schedule. But he thinks any efforts to help improve the health of Austin residents is a good one.
Crawford, executive director of the Austin African American Business Networking Association, said health begins with education, which is especially important within Black and minority neighborhoods.
He pointed to David A. Ansell's book, Death Gap, which reports there's a 35-year life expectancy gap between Chicago's wealthiest and poorest neighborhoods.
"The foods that we eat play into how you function, how you live, your mood, all of that, and then there's exercise.," Crawford said, "I think there's a heightened sense of self that needs to happen in our community."
Dr. Mary Brown Walker, an Austin resident and CEO of Greenbax Health Solutions, said health is a communal issue. She's worked in Austin for over 25 years, with a focus on men's health.
"Men are still very much deprived in equal access to healthcare," Walker said. "We, not only as healthcare workers but also as politicians, need to figure out how we can make this better, how we can improve the health and well-being of African American men."