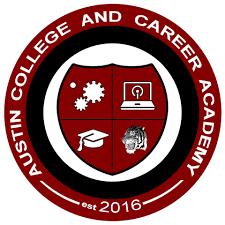 At a meeting last week, Austin College and Career Academy Principal Simone Griffin made it clear the preliminary framework published by CPS is not final and changes may yet be made.
The final reopening guidance will come out in early August, she told staff, parents and others who attended the July 30th virtual meeting. School starts Sept. 8.
Under measures proposed by Chicago Public Schools, pre-K students will be in classrooms full time, while students in grades K-10 will be use a hybrid model, with them in class at some points and working remotely the rest of the time.
High school juniors and seniors at Austin College and Career Academy – as well as the district's dozens of other high schools – will be learning exclusively at home.
In their preliminary framework, CPS said the complexity of junior and senior class schedules made it impossible for them to safely attend on campus classes.
Griffin said there are times juniors and seniors will need to be on campus, such as meeting with guidance counselors for college preparation.
She said flexibility is needed as the final plan is being worked out, adding upper-class students "won't be banned or anything like that."
Teachers will work on campus four days per week, with buildings closed for cleaning and disinfecting on Wednesdays.
Everyone entering Austin College and Career Academy will have to complete a daily symptom screening, have their temperature taken upon entry and wear a face covering, Griffin said.
Students who are learning on campus will be grouped into pods. Each pod will be assigned to a classroom and will function exclusively in that classroom.
CPS' Chief Education Officer LaTanya McDade said during a district-wide town hall Friday morning, "Students will sit in assigned seats, eat meals in their classrooms and stay with their pod for the full school day."
Each pod will have designated bathrooms that will be cleaned frequently throughout the day, she said.
Should a student present with symptoms of COVID-19, they will be sent home and required to quarantine in accordance with CDC guidelines.
If a student tests positive for COVID-19, their pod and their teacher will be required to quarantine as well, Griffin said.
Griffin said CPS will not be offering testing directly to faculty or students.
She recommended families contact familyservices@cps.edu or call (773) 553-KIDS (5437) if they need referrals for testing.
Students may opt-out of in-person instruction for any reason and attend entirely remotely, according to an article published Friday by the Chicago Tribune.
The district will be sending registration forms to parents soon, and they will be required to make a decision by this Friday, Aug. 7.
As reported by the Tribune, if parents "choose remote learning, they will be locked in for the remainder of the term. Those who choose the hybrid plan can decide at any point to switch to remote learning, however."
Here are the seven questions Chalkbeat Chicago says parents need to consider weighing in making the decision.
Austin College and Career Academy is still deciding whether to keep its school resource officers.
More than 70 schools will vote on the issue by Aug. 14, per a mandate from the district, reports Chalkbeat Chicago. In all, Chicago has 144 resource officers at schools, 48 mobile school officers and 22 staff sergeants.
There are two school resource officers – both from the 15th Police District – stationed at Austin College and Career Academy, Vice Principal LaTacia Morgan-Green said.
Principal Griffin said the officers' interactions with students have usually been positive. "We haven't had any inappropriate actions take place," she said, noting their duties revolve largely around keeping the school informed about what's going on in Austin.
The officers not only provide information they need to keep students safe but also information about "what's happening in the community in terms of resources, opportunities and fundraisers," Griffin said.
Nathaniel Satchel, a social sciences teacher, described the officers as being very professional, and he believes if the officers are removed, they will be coming back in a "different capacity."
"They will definitely be Chicago police officers instead of student resource officers," Satchel said.
No students offered input or appeared to be present, during Thursday's meeting. Austin College and Career Academy's Local School Council does not currently have a student representative; the previous student representative graduated in June.
The new representative, a junior, is scheduled to join as soon as school is back in session, Griffin said.
As of Friday, July 31, 22 out of 72 schools had voted on whether to retain their officers, with all but three deciding to keep them.
Austin College and Career academy was scheduled to vote last Thursday, July 30; however, Griffin said three out of four parents on their Local School Council had children who graduated in June, leaving the council without a quorum.
Griffin said in lieu of a vote, she will make a recommendation based on community input to Network 15 Chief Michael Boraz.
He will then take that recommendation to CPS leadership, she said.
Two other Austin high schools – Frederick Douglass and Michele Clark – unanimously voted to keep their officers.