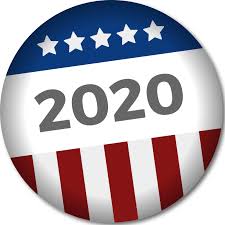 Chicagoans are being encouraged to cast their votes before next Tuesday's primary. They don't need to have a reason or excuse to vote before the March 17 primary, where voters will be casting ballots for president, the U.S. Senate, the U.S. House, Cook County state's attorney, local judges and more.
There is one early voting site in each of the city's 50 wards, plus the Loop Super Site, which is located at 191 N. Clark. Chicago residents may use any of the early voting sites.
On the West Side, the 29th Ward site is located at Amundsen Park, 6200 W. Bloomingdale; the 37th Ward site is the West Chicago Avenue Library branch, 4856 W. Chicago Ave.; and the 28th Ward site is the West Side Learning Center, 4624 W. Madison St.
As of Sunday, March 8, Chicago had 48,751 residents use early voting, down 6% from this point in 2016. At the 29th Ward site, 1,020 Chicagoans had cast their ballots; in the 37th Ward, 727 ballots had been cast, while in the 28th Ward 711, Chicagoans had voted.
Each of the 51 sites is open from 9 a.m. to 7 p.m. through Friday, March 13; hours on Saturday, March 14 are 9 a.m. to 5 p.m. and on Sunday, March 15 from 10 a.m. to 4 p.m. On Monday, March 16, the last early voting day, the sites will be open from 9 a.m. to 5 p.m.
For more information, call (312) 269-7900 or (312) 269-0027 (for the hearing impaired). Or click here.
And for more information about the races that are on the primary ballot in Cook County, click here.