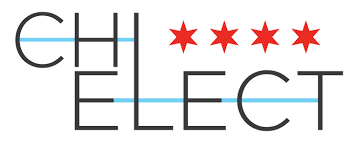 Several more candidates filed to run for the 28th, 29th and 37th Ward seats in the Feb. 26th election.
In all, four candidates – including first-term Ald. Chris Taliaferro – filed petitions by the Nov. 26th deadline to get on the February ballot. In addition to Dwayne Truss, who filed his paperwork Nov. 19, as did Taliaferro, Gayinga Washington and Zerlina A. Smith also submitted petitions in the 29th Ward.
In the 28th Ward, Ald. Jason Ervin has five potential opponents: Miguel Bautista, Jasmine Jackson, Theresa Rayford, Justina L. Winfrey and Beverly Miles.
And in the 37th Ward, longtime Ald. Emma Mitts has three potential challengers: Tara Stamps, Deondre Rutues and Otis Percy. Stamps ran against Mitts four years ago, forcing her into a runoff before the alderman won.
Challenges to any candidate's petition – those running for a seat on the Chicago City Council had to collect 473 signatures of residents who live in that ward and are registered to vote – are due by Monday, Dec. 3 at the Chicago Board of Election Commissioners.
Here's a full list of the more than 200 candidates who filed for one of 50 seats on the city council, mayor, city clerk and city treasurer.