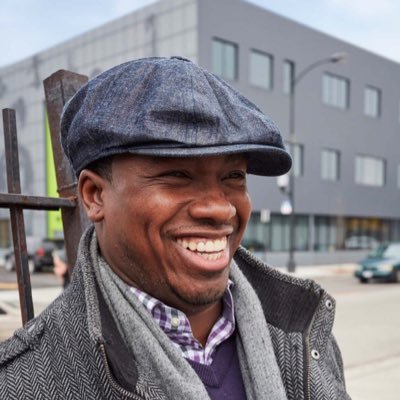 Austin Coming Together announced Tuesday night that it has appointed Darnell Shields as its executive director, effective immediately.
For the past two and a half years, Shields has served ACT as a co-director alongside Andrew Born. The two founding staff members were appointed to co-lead the organization after the previous executive director, Rev. Reginald E. Bachus, resigned in June 2014.
Over the past six years, Shields has managed key functions, including finance, human resources and information technology, playing a major role in developing and implementing ACT's organizational practices and standards.
He is responsible for successfully transitioning the organization from the fiscal sponsorship of Goodcity to operating separately and independently as its own 501c3 nonprofit organization, incorporated in the state of Illinois. He has also played a key role in external and community relations, and fundraising.
Shields will lead the organization in its growth as it continues to scale to achieve its vision to help create a thriving Austin community.
Born will continue to provide leadership as the director of operations, overseeing the implementation of the organization's strategy and service delivery, along with related marketing and communications.
"We have successfully moved beyond a start-up organization and are well into implementing our strategy with the community," ACT Board Chairman Sharif Walker said.
"In order to effectively continue this momentum and optimize our performance, we need the clarity and strength of an executive director. We are excited and grateful to have Darnell serving in this critical role."
The return to sole executive leadership is part ACT's larger effort to advance the organization to fully implement the "Thrive 2025" strategy, a common agenda that focuses the efforts and resources of our member organizations to improve the quality of life in Austin by driving a marked change in critical community well-being indicators.
Thrive 2025 focuses on four impact goals with measurable results over a 1o-year period:
Increase access to high quality early learning programs
Develop pathways to living wage careers
Create safer neighborhoods by restoring relationships among neighbors
Stabilize the housing market through targeted property interventions
Other organizational efforts include updating the member network program, formalizing role accountability for the growing team and reinforcing core values with all stake holders.
Shields is a lifelong Austin resident and a local business owner in the community. He holds a bachelor of science degree in entrepreneurship from the University of Illinois at Chicago and is a 2015 Fellow of the Civic Leadership Academy at the University of Chicago.
Since its creation in 2010, Rev. Bachus' son (also named Reggie) served as executive director as did Amara Enyia.
The group's next quarterly meeting will be held Thursday from 10 a.m. to 12 p.m. at Austin College and Career Academy, 231 N. Pine St.