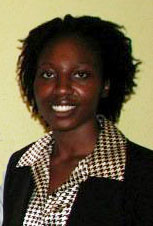 ACT has hired a new executive director.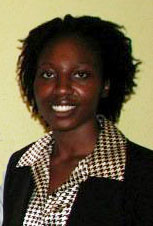 Amara Enyia will replace Rev. Reggie Bachus, who's becoming pastor of Mt. Ollie Baptist Church in Brooklyn, N.Y.
Enyia becomes the second leader of the 1-year-old Austin Coming Together (ACT), whose aim is to transform the city's most-populated neighborhood by improving education and the economic environment.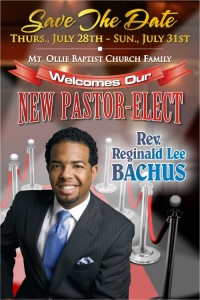 "I promise you, you are in capable hands," Bachus said Thursday at ACT's monthly meeting, where his departure was announced. "My heart and soul is in this organization. I would not endorse someone who wouldn't carry this on with the same vigor and commitment."
Bachus described Enyia, who has a law degree and a doctorate in education from the University of Illinois, as a good friend and the person he thought was best able to step into the position given the challenges facing the 1-year-old organization.
"I'm more of a visionary. She's much more of an executor," Bachus said.
In brief remarks before about 70 people meeting at Phalanx Family Services, Enyia said she's excited about building on Bachus' work.
"We'll continue to move forward," she said, calling her hiring serendipitous.
After Bachus told the board of directors of his decision to move to New York, a search committee convened last week to identify what skills were needed to lead the group.
"Then the next day that person walked in the door," said Mildred Wiley, president of the ACT Board of Directors and senior director of community services at Bethel New Life.
Enyia had already been involved with ACT, serving on its Education Committee, and attending the group's general meetings as a policy analyst for the city of Chicago. She's also policy director of the Center for Labor & Community Research. Enyia said she plans to continue working both of those positions once she assumes her ACT role.
There will be time for the outgoing executive director, who joined ACT last fall, and Enyia, whose first day will be on or about May 16, to work together.
"We're at a critical point. This will move us or break us," Wiley said.
Bachus' father, the Rev. Reggie Bachus Sr., who leads Friendship Baptist Church and serves on ACT's board, said his son thought long and hard about whether to take the job in New York.
"We sat up many nights just talking about it, and we finally came to the conclusion that he shouldn't say 'no' to God," said the senior Bachus.
His son said he struggled with the decision, finally deciding, "I had to be obedient to the Lord."
The Brooklyn church has been without a pastor for more than two years, said Bachus, who will be officially installed in July and has already begun preaching there.
Bachus earned a bachelor's degree in electrical engineering from Prairie View A & M in Texas and a master's degree in divinity from Yale University.
A farewell celebration for Bachus will be held Monday, May 2nd at 6 p.m. at Friendship Baptist Church, 5200 W. Jackson Blvd. Please RSVP at 773-473-7870. Bachus will give his final sermon as youth minister and associate pastor at Friendship Baptist from 7 to 8 p.m. Wednesday, May 4th.