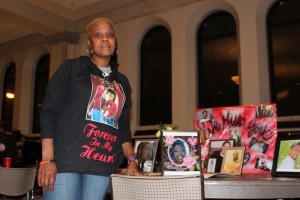 237.
That's how many people have been killed in Austin since Jan. 1, 2007, according to figures kept by RedEye.
None of Chicago's 76 other community areas reported as many homicides as Austin, even those with roughly the same population.
The North Side neighborhood of Lakeview – with nearly as many people as Austin's 100,000 residents – reported just 11 homicides over the last 6 ½ years. And there's been not one murder so far this year.
In Austin, there have been 27 homicides, down from 37 killings in 2012.
West Side residents talk matter of factly about violent crime, but that doesn't mean they accept it.
Over the last three months, a team of Columbia College Chicago journalists interviewed more than 50 people who live, work or have strong ties to Austin to learn how homicide affects the community and what they think should be done to reduce violent crime.
What the journalists found was both upsetting and uplifting.
Most people interviewed knew at least one person who has been killed – and some could count several. That didn't stop a number of residents from working by themselves or with others to fight crime and beautify Austin. Many had strong words for elected officials and other leaders they think should be doing more – much more – to save lives and improve their community.
Longtime Austin resident Renna Thomas wants things to change now.
"The problem is nobody wants to address the problem. Nobody is willing to step up to the plate," says Thomas, who's lived in Austin for 43 years.
Homicide has left a lasting impact on Thomas.
Her father died years ago in the family's front yard in a dispute with a neighbor's boyfriend. And earlier this year, the son of one of her girlfriends was killed; the case, like many on the West Side, remains unsolved.
There are "plenty of unresolved murders in Austin. What message does that send us?" she asks. "Why should we have to live in fear?"
The message for mothers Sonya Burks and Donna Hall is simple: Take action. They share an all-too-common bond – the violent death of a child.
After becoming discouraged about the way they say police have handled their sons' homicide investigations, the women began doing their own detective work.
Hall – whose 21-year-old son Marshall "Dantrell" Fields-Hall was shot to death at a fast-food restaurant on North Avenue Jan. 18 – has moved to Mississippi because she feared for her safety.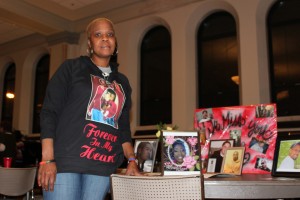 But that hasn't stopped her from trying to solve her son's case from hundreds of miles away.
She said detectives aren't doing enough to find her child's killers, even though she has given them the names of witnesses, as well as license plate numbers and Facebook pages of potential suspects.
For Burks, losing her only child – 18-year-old Devin Dyer – was devastating, and adding to her grief has been the lack of progress in finding her son's killer.
When the bloodied jacket Devin Dyer was wearing the night he was killed turned up months later, police weren't interested in retrieving it, Burks said. And they didn't want to see his state ID when it showed up earlier this year in her mailbox.
"They're giving me nothing. Even though he's my kid, he's case 5, 4, 3, 2, 1 or whatever [to them]," she said.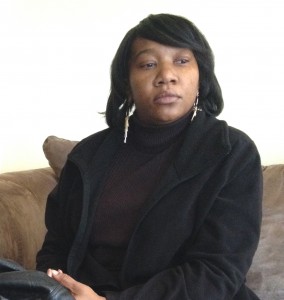 The detective handling the Dyer case declined to comment, but a former Austin officer offered his opinion about why police showed little interest in the bloodied jacket and state ID; the evidence would be considered contaminated because the items could have been handled by numerous people, he said.
An investigator working the Fields-Hall case said the biggest challenge with that case is no credible witnesses have stepped forward.
These cases are just two of dozens in Austin that appear to be stalled, according to the scant information available on the city of Chicago's data portal.
The Chicago Police Department did not respond to a Freedom of Information request seeking information about Austin homicide cases that have been solved over the last three years and those that remain under investigation.
Tracy Siska, a criminologist and executive director of the Chicago Justice Project, said the low clearance rate probably makes the community feel as if police and elected officials don't care about them – a sentiment Austin residents repeatedly voiced to reporters.
And when homicide cases go unsolved, that adds to the distrust residents in the community already have of police, Siska said.
"It's a vicious cycle. The police's inability to clear cases impacts the community's wanting to talk to the police."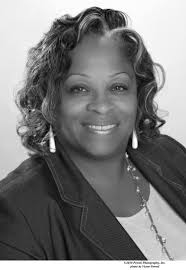 Ald. Deborah Graham (29th) said police in the 15th and 25th districts are doing what they can to get to know residents, especially the young people.
"If police can get a better relationship with the kids, they'll be able to determine who's having trouble and who's just hanging around," Graham said.
Ald. Jason Ervin (28th) and Ald. Emma Mitts (37th), who also represent Austin, did not respond to repeated requests for comment.
Circle of violence
The odds are stacked against too many of the community's young people, said Matt Jones, a 25-year-old software consultant who moved to Austin with his wife three years ago.
"We're not trying to be the heroes or save anyone. We just want to learn," said Jones, who's a mentor to Austin youth who participate in 931Lake, a high school ministry program run out of Calvary Memorial Church in Oak Park.
Many of the youth he mentors have seen violence from an early age. Nearly all of them know at least one person who's been killed. Most don't have fathers because they're in prison or dead.
"There are systems and structures working against them," Jones said.
La'Chandrielle Moore, who's lived in Austin for 16 of her 21 years, has witnessed violence since she was a young child. Moore said she used to sit on her porch and watch angry men chase each other up the street.
"One time, a guy was getting chased and tripped in front of my house," Moore said. "The guy chasing him stomped him right in front of me. I couldn't have been no older than 7."
She said there's always been violence in her community, but "kids who are witnessing this are getting younger and younger."
In the last four years, Moore said six or seven people she knew have been killed.
The most recent homicide Moore could recall happened earlier this year. The victim, whom friends called "Tall Four," was shot while sitting in a car. Moore said her friend was in critical condition for about a week before being pronounced brain-dead.
Moore remembers another friend named Greg who was shot to death by his roommate in 2011 – the same year Devin Dyer died. Moore knew Dyer, too. Her grandmother's home is across the street from where Dyer lived with his mother.
Moore said she was with Dyer just hours before he was killed.
"I don't wanna say it makes you harder, but in reality it does because it's something that you're used to," she said.
Antwon Love, a 22-year-old Austin resident, lost his father and cousin to violence. He saw his friend James die.
He remembers that day well. The two were outside when gunshots rang out. When Love turned to tell his friend they needed to take cover inside, he saw him on the ground.
"I was thinking he was playing around, but he was shot in his side. I had to tell his mom," said Love, who aspires to become a chef and hopes to attend Roosevelt University.
Moore, a student at Triton College, said living in Austin influenced her decision to study criminal justice.
"I guess when you see so much around you on a day-to day-basis, you want to learn how to deter others from that type of behavior," she said. "Would I like to raise kids in this community? No, but that's my life."
Last resort
For too many young people in Austin whose families are barely scrapping by, school gets pushed aside and selling drugs and hustling becomes their reality.
Duane Wilson, executive director of The Peace Corner, said he has seen entire generations of families where everyone has a criminal record.
With the adults unable to find work, "they pick one of the kids and say, 'You have to find a job.' They do what they need to do," he said.
Austin resident Sebastian Longstreet said he started selling drugs when he was 12 because he felt he had no choice. He was hungry, there was no food in his house and "food stamps will only get you so far."
Longstreet, now 22, didn't have many choices with his father in prison. He stopped dealing at 17 when he got caught and sent to prison.
Now, he's a student at Dominican University and working as the youth supervisor at The Peace Corner.
Ambrell Gambrell, a 20-year-old Dominican University student who also grew up in Austin, said the lack of resources in Austin is systematic.
"We're not dumb here," she said. "They [elected officials] do what they do because the city doesn't care."
Ald. Graham agrees a lot has to be done to improve the community, including creating more jobs for residents. She said a major focus should be getting the youth ready to work.
She points to organizations like the Westside Health Authority and programs that teach critical job readiness skills, such as interviewing, timeliness and responsibility.
Chicago's youth jobs program employs thousands of young people across the city each summer.
"There's not going to be spots for every youth, but if we could get CPS to team up with these programs, we would have a lot of ground covered," Graham said.
Silver lining
It's easy to focus on Austin's challenges, but there's so much more to the community than drugs, violence and poverty, residents say.
Some lament what they say is a one-sided portrayal of their neighborhood, citing recent stories in the Chicago Tribune that highlighted problems with the way a city license was granted to a liquor store and and raised questions about a minister's business dealings.
Dwayne Truss, a longtime Austin resident and board member of the group Raise Your Hand for Illinois Public Education, said the community's many successes keep getting overshadowed by the negative.
Kathryn McCabe, executive director of the Cluster Tutoring Program, agrees.
"Austin has a negative connotation in the media to people who live outside the community," she said.
In the 13 years she's worked in Austin, McCabe said she's never witnessed a crime or heard gunshots. She wishes more people would come to the West Side and work with Austin's young people.
"People need to spend time in the neighborhood and talk to people to really know what's going on," she said.
Victor Ochieng, an Austin resident and artist who teaches after-school art programs at the Westside Health Authority, said there are many positive things going on.
"It's just that when people look at Austin from different communities, we've been typecasted. People always (think) violence . . . but it's not all that's going on here," he said.
Ochieng said there are creative residents and "folks like us trying to be mentors, you've got folks trying to stop the violence."
Truss says Austin needs more funding if city officials are serious about reducing crime over the long term.
"Many individuals have a lot to offer, but they're not nurtured," said Truss, who recently wrote about the need for economic development in Austin.
Others agree that Austin has reached a critical juncture.
"I think somewhere there's hope," said John W. Fountain III, a former resident who's a graduate student in social work at Loyola University.
"Any time you have a community of budding children, there's hope. And people just need to water that hope. Because they're the next generation, and they're the ones who can change."
Mario Lekovic, Tom Moran, Lynsey Mukomel, Michael Ranieri and Stephanie Souder contributed to this story.
This story is part of a week-long series about homicides on the West Side. AustinTalks undertook the three-month project with the support of The Chicago Community Trust. Earlier this year, AustinTalks' sister site ChicagoTalks published a related series, the Forgotten Dead.
Here are the other stories in this series:
The police and community at odds
Nearly a year later, mother still investigating son's Austin neighborhood murder


With Austin's woes, youth find refuge in Oak Park; "We need people who won't give up on us"