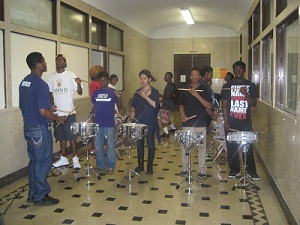 Come out to the Garfield Park Conservatory Monday night to take in some Brazilian-themed music and art, as part of the Chicago West Community Music Center's cultural exchange program.
After School Matters and the Garfield Park Community Council are also sponsors of the event.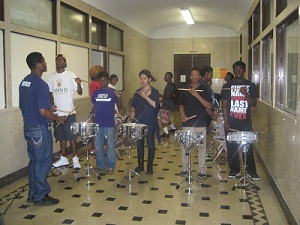 At the end of March, several West Side musicians, artists and staff from the Chicago West Community Music Center traveled to Santo Andre, Brazil, to exchange cultural ideas, music and art with local Brazilians.
And now youth from Brazil are visiting the West Side.
The exchange was possible thanks to a grant from the MacArthur Foundation and the D'Addario Music Foundation.
The concert is a "tribute to Brazilian music," said Darlene Sandifer, who helps run the music center and traveled to Santo Andre earlier this year.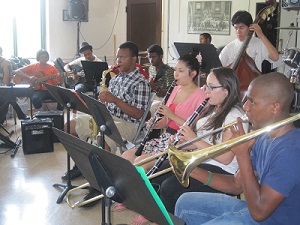 This event, featuring original and authentic Brazilian music performed by West Side and Brazilian youth, is free to the public.
When: Monday, July 30
Time: 6 p.m.
Where: Garfield Park Conservatory, 300 N. Central Park Ave.