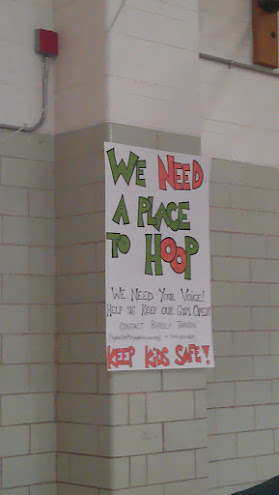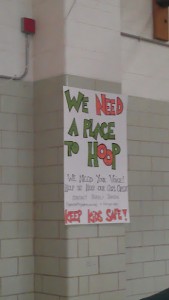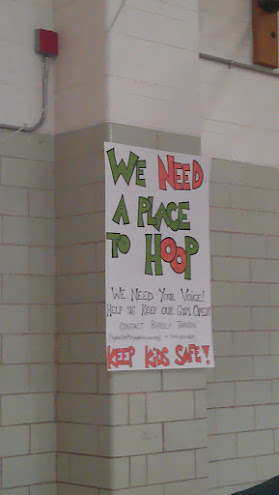 San Miguel School's Gary Comer Campus is slated to close at the end of this academic year due to lack of funding, but representatives from the Catholic school, its partner St. Joseph Services and the community group Austin Coming Together wants the building to stay open for Austin youth.
Austin Coming Together held its monthly general meeting at the private, faith-based school, located at 819 N. Leamington Ave., Thursday afternoon.
Amara Eniya, executive director of Austin Coming Together, along with others concerned with the school's closing, proposed community stakeholders rent space in the building or form a co-op to keep the building's gym and other resources, including a computer lab, open to the public.
Mike Anderer-McClelland, president and executive director of San Miguel Schools Chicago, which has been in the community for 10 years, said the school takes in underserved students from low-income families in the fifth or sixth-grade who have already fallen behind.
San Miguel helps students catch up academically in its fifth- through eighth-grade program and continues to work with those students and their families in the high school-placement process. The school is open on the weekend as a community center.
Mike Anderer-McClelland, executive director of San Miguel Schools Chicago
Since its opening in 2002, the school has relied on private donations, which are  no longer able to financially sustain it. Because it's a faith-based school, it's ineligible for public funds, Anderer-McClelland said.
For the past few years, Anderer-McClelland said the school has had a "significant" budget gap, and despite efforts to increase funding, the school announced in March it would have to close the campus.
"Currently, we are seeking to place our sixth and seventh-graders in the best school choices possible for their families, and we are working on accompanying them in that effort," he said at Austin Coming Together's meeting.
A primary interest to Anderer-McClelland and others who work at the school is what will happen to the building, which is owned by the Archdiocese of Chicago, once the school closes.
"We really want this facility to remain open, to remain a vibrant center for the community, to be a resource for youth and families to help youth finish school successfully," he said.
Lisa Sullivan, executive director of St. Joseph Services, said the school is looking to have one leaser of the building.
Lisa Sullivan, executive director of St. Joseph Services
She said no school is stepping up to take over the building, so the next step is turning it into a co-op of agencies. The building is 27,000 square feet with a gymnasium, classrooms, office space and a state of the art computer lab, among other amenities.
"Were looking for an anchor agency… and then to partner with three or four agencies for this to be a hub for you," she said. "Other agencies could rent the space for community meetings and space in the gym."
Bradly Johnson, Austin site director for St. Joseph Services, said many lives have changed in Austin because the building was here, the doors were open and someone was there to offer opportunities.
He added that every Sunday the school does an open gym where more than 100 young men and women come to play basketball and other sports.
"It is sad the school is closing," Johnson said. "It's very sad, but on the other end when a door closes another one is open."
He said this is an opportunity for the community leaders and stakeholders who strive to make a difference in the community to put "your money where your mouth is."
"To put action to it, to give you a space where you can do it, to operate out of, so we can continue to transform and make a difference in our community," he said.
To learn more about how to help keep the Austin community center open, contact Austin site director Bradly Johnson at bjohnson@stjosephservices.org or Lisa Sullivan, executive director of St. Joseph Services at lsullivan@stjosephservices.org.