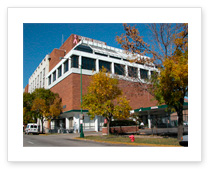 Despite a $7.5 million tax subsidy from the city of Chicago, Loretto Hospital hasn't created any of the permanent jobs it promised when it was awarded the money in November 2009.
The hospital also hasn't provided any evidence that the taxpayer-funded renovation and expansion has spurred economic growth – one of the goals of the tax-increment financing program that provides the cash subsidy. That program is under review by a task force appointed by Mayor Rahm Emanuel.
It's unclear what monitoring has been done of the Loretto project, as the city's Housing and Economic Development Department, which oversees the TIF program, would not comment. And no one from Loretto answered questions despite repeated attempts to set up interviews since May.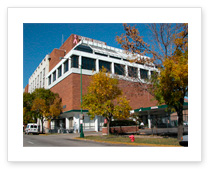 The TIF money – collected from West Side property owners – was to be used for the renovation and expansion of the struggling non-profit hospital at 645 S. Central Ave.
Loretto, a prominent landmark for westbound Eisenhower Expressway drivers and Austin's largest non-governmental employer, has been fighting to stay open the last 80 years.
Experts say it's uncommon for hospitals to ask for and receive TIF money.
"That's not terribly usual," said Ken Kaufman, chief executive officer of Kaufman Hall, an independent consulting firm based in Skokie that provides financial management for healthcare systems.
Some critics of TIF financing say it was the political clout of former Ald. Isaac Carothers (29th) — indicted six months before Loretto was awarded its subsidy on unrelated bribery and tax fraud charges — that secured the hospital the taxpayer money.
Last year, then-Mayor Richard M. Daley appointed Deborah Graham 29th Ward alderman to replace Carothers, who is serving time in a federal prison. No one from Graham's office could comment on the alderman's current involvement with the project. Stacie Johnson, a spokeswoman for Graham, said the alderman's office has no documents or information regarding the TIF project.
Since the city issued Loretto's redevelopment agreement – which details how the $7.5 million in taxpayer money was to be spent – the hospital has not provided information about the renovations laid out in the legally binding agreement.
AustinTalks was not able to confirm with the city or the hospital that Loretto has created any of the 10 nursing jobs the hospital promised in the redevelopment agreement. The city's economic development department says the work is ongoing but could not say when the project would be completed.
It's also not clear how the Harrison/Central TIF district — created expressly for the Loretto project and encompassing the neighborhood around the hospital — has promoted economic growth, the main objective of the city's TIF program.
Loretto President and CEO Steve Drucker canceled an interview with AustinTalks in June and did not return several calls over the course of two months to reschedule. State Rep. Camille Lilly, vice president of external affairs and development for Loretto, also canceled an interview with AustinTalks.
TIF money was to help fund a $20 million-plus project
The $23.6 million project includes expanding and renovating the emergency room, recovery room and parking area and remodeling its 100 patient rooms, according to the project's redevelopment agreement the city is required to post online.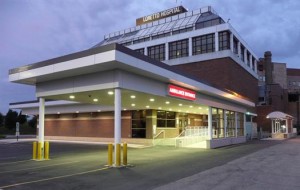 Some community leaders say Loretto deserves the TIF subsidy because the hospital provides vital services to the city's underserved and most-populated community area.
Elce Redmond, an organizer with the South Austin Coalition Community Council, says the planned Loretto revamp "wasn't a bad idea."
It's important that hospitals in blighted areas are maintained and not closed down, he says, calling it "a no-brainer."
Dwayne Truss, a member of the South Austin Coalition Community Council and Chicago's Westside chapter of the NAACP, says it was a fair deal to authorize TIF money for Loretto.
After all, the city authorized a $75 million TIF subsidy for Rush University Medical Center on the near-West Side in 2009, according to a five-month investigation by partner Web site ChicagoTalks.
"Loretto deserves money as well," Truss says. "Especially to upgrade its facility, which is serving a poor community."
For the most part, Truss said he doesn't believe in giving out TIF money because it takes away from local schools, fire and police protection, and the parks. But "Loretto is an exception as long as they are serving a poor community and providing vital services."
The hospital has had a long, albeit difficult, history of providing those vital services to Austin.
Loretto, originally called Austin Hospital, was founded as a for-profit facility in 1923 by Dr. Blaine Lowell Ramsey and other West Side physicians. Later, the physicians sold the hospital to the Women's Christian Temperance Union Group, which renamed the hospital Frances E. Willard National Temperance Hospital.

The hospital's name was changed again to Willard Hospital, and it gained the attention of Chicago's then-Cardinal George William Mundelein, who oversaw the Chicago Roman Catholic Archdiocese from 1915 to his death in 1939. He instructed the Sisters of St. Casimir to buy the hospital on Dec. 10, 1938 — the day of the feast of Our Lady of Loretto.
By the 1980s, Loretto had stopped delivering babies due to rising costs – not unusual for financially strapped hospitals.
In September 1990, the U.S. Health Care Financing Administration, which administers the Medicare program, issued a 67-page citation against Loretto, detailing numerous violations such as unsanitary surgical suites and outdated medication, among other problems, according to the Chicago Tribune.
The hospital improved, but by the mid-1990s, Loretto was millions of dollars in debt and on the brink of closing, so the Sisters of St. Casimir decided to convert the hospital to a non-profit with a community-based board, according to an article in Trustee, a magazine for  hospital directors and healthcare systems.
The Sisters turned over Loretto's daily operations to the Oak Park-based, for-profit Renaissance Hospital Management Inc.
Loretto has faced financial challenges
The hospital has since improved its finances but is still just getting by.
The total patient revenue from the hospital's most recent Medicare cost report was about $92 million, according to the American Hospital Directory. That compares to roughly $300 million brought in by Norwegian American Hospital at 1044 N. Francisco Ave. in Humboldt Park – a non-profit hospital like Loretto – and the nearly $600 million reported by West Suburban Medical Center located two miles from Loretto in nearby Oak Park.
In 2009 –the most current data available – 12 percent of Loretto's patients were white and 88 percent African-American, according to the hospital's 2009 Illinois Department of Public Health's annual hospital questionnaire.
Loretto employs about 500 people, 47 of whom live in Austin, according to the U.S. Census' 2009 Local Employer-Household Dynamics data.
Kaufman, the healthcare consultant, said it's not surprising Loretto wants to expand its emergency room. The hospital handled 11,385 emergency department visits from October 2009 through September 2010 — far less than surrounding hospitals.
Providing a state-of-the-art emergency room for Austin residents is important, Kaufman said, because Loretto is competing with Oak Park's West Suburban Medical Center, which reported 49,091 emergency visits during the same time, according to the most current Illinois Department of Health's hospital report card data.
And to the east of Loretto, Norwegian American Hospital tallied 23,421 emergency visits.
Craig Standen, a non-profit hospital financing expert at Ziegler, a Chicago-based investment bank, said many hospitals and healthcare systems are turning to non-traditional means to finance projects as market conditions become more challenging.
Traditional financing for projects include a combination of fundraising, accessing bond markets and internal cash flow, among others – but not tax-increment financing.
But Standen said tapping into TIF funds as well as other non-traditional sources is appropriate, he said.
"That is what good management stewards do to fund projects."
Just one Austin TIF project has been completed over the last decade

Loretto Hospital is one of just four private-sector TIF projects authorized for Austin since 2000.
Of the four projects – a Coca-Cola distribution facility at 1401 N. Cicero Ave., a housing development at the corner of Lake Street and Waller Avenue, the Brach's Candy factory at 401 N. Cicero Ave., and Loretto – only one has been completed, according to a four-month investigation by AustinTalks.
Just $500,000 of Loretto's $7.5 million TIF subsidy has been paid out as of June 17, according to the city.
Loretto is still eligible for the remaining $7 million in taxpayer money.
But Loretto has not sought a certificate of completion — the city-issued document that certifies all the requirements in a redevelopment agreement have been met — because the work is still ongoing, said Molly Sullivan, director of communications and community outreach for the Housing and Economic Development Department.
Although the hospital's work is not completed, Loretto has complied with its construction requirements, Sullivan said.
"Loretto is submitting quarterly reports to the compliance division as required in the redevelopment agreement," Sullivan wrote in an e-mail.
The redevelopment agreement requires Loretto to meet certain requirements during construction. That includes having at least one-fourth of the work done by minority-owned businesses and at least 4 percent by women-owned businesses.
AustinTalks obtained Loretto's quarterly reports, which confirm the hospital has hired the minimum minority and women-owned businesses during the construction phase. However, the documents provide only speculated completion dates and contain few details of the contracts Loretto made with electricians, asphalt layers, fire alarm suppliers and painters, among others.
The hospital was not originally located in a TIF district, so the city created one with Loretto's help.
The $500,000 in TIF funds paid out so far has essentially reimbursed the hospital for what it spent on professional consulting assistance to create the Harrison/Central TIF district in 2006, according to Sullivan.
The Harrison/Central TIF district consists mainly of Loretto and neighboring Columbus Park. The area, which is mainly  residential, is bounded by Lavergne Avenue on the east, Austin Boulevard on the west, Madison Street on the north and the Eisenhower Expressway on the south.
TIF funds come from local businesses and individuals paying property taxes. The city designates a cut-off point, and everything collected above that amount goes into the TIF district. Money below that cut-off continues to pay for schools, parks, fire and police protection, and other government services, while the extra money goes for projects like Loretto's.
Loretto is a non-profit and doesn't pay property tax dollars – neither does Columbus Park, a government property – so some TIF experts and opponents question whether the Harrison/Central TIF district will spur enough excess tax dollars to pay for the hospital renovation, let alone for additional projects.
Tom Tresser, a recent Green Party candidate for Cook County Board president, says TIF districts built around non-profits may not be the best idea.
"A non-profit doesn't create any (property) taxes," he said. "Having a TIF district around a non-profit doesn't have any impact on what TIFs are supposed to do."
Rachel Weber, associate professor of urban planning and policy at the University of Illinois at Chicago, said even though Loretto is a non-profit and doesn't pay property taxes, there can still be a "spill-over effect." If Loretto turns into a nicer place, it will create growth around the hospital and property values will rise, Weber said.
But most of Loretto's planned improvements, such as room renovations, are not seen from the outside, she said.
"It's not clear that that would raise property taxes," Weber said.
If the "spill-over effect" does not happen, how can the Harrison/Central TIF district generate enough property tax dollars for the additional $7 million that will be owed to Loretto?
Just $1.8 million was available in the fund in 2009, according to the TIF district's most current annual report. That's where tapping other nearby TIF districts comes in.
Other TIF districts will help pay for Loretto
Moving money from one TIF district to a neighboring district – a practice known as porting – has been criticized by many, including Chicago's Inspector General Joseph Ferguson, because it takes away funds from other districts and can be hard to track.
Next year, the Harrison/Central TIF district is slated to receive $375,000 from the Roosevelt/Cicero and Madison/Austin districts, according to city projection reports. In 2013, the districts will again transfer $375,000 each to Loretto's district.
The public money set aside for Loretto means fewer funds for projects in the surrounding TIF districts, which cover other parts of Austin as well as Garfield Park and North Lawndale — also financially struggling neighborhoods hoping for an economic revival.
UIC's Weber dislikes transferring funds from one district to another.
"When you start porting, it dilutes the purpose of the mechanism," she said.
The TIF money isn't the only public money Loretto has received.
A $5 million grant came from the Illinois Department of Commerce and Economic Opportunity in 2007, according to Loretto's redevelopment agreement.
The money was to be used for pre-construction planning, site preparation, demolition work and initial construction management activities. TIF money may not be used to cover the cost of these improvements, said city spokeswoman Sullivan.
No one from Loretto or the Department of Housing and Economic Development would answer questions about how this state grant has been used. The Illinois Department of Commerce and Economic Opportunity spokeswoman Marcelyn Love had no further information on the status of the grant, or which state lawmaker helped secure the money for Loretto.
This story is part of the Local Reporting Initiative, supported in part by The Chicago Community Trust.