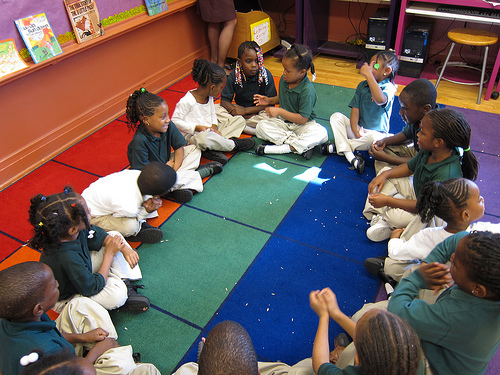 Catalyst-Howland charter school took steps last week to extend its contract with Chicago Public Schools.
Catalyst operates two West Side charter schools, Howland in North Lawndale and Circle Rock in Austin. Catalyst-Howland serves 511 students – 37 from the Austin community – and Circle Rock has 493 students.
Chicago Public Schools reviews charter school contracts every five years. The Office of New Schools had SchoolWorks, an educational consulting group located in Massachusetts, conduct the review process.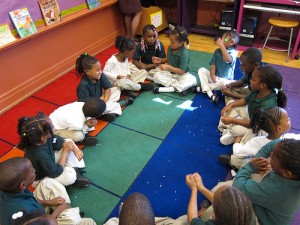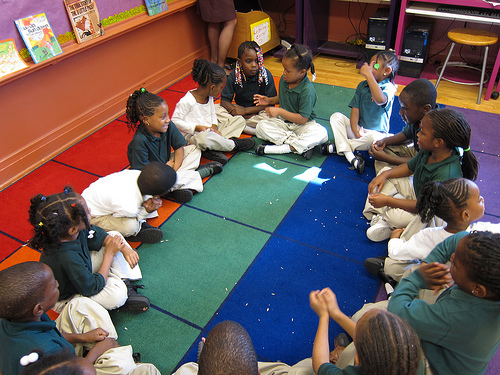 The decision whether to extend Catalyst-Howland's contract for another five years could be determined later this spring by the Chicago Board of Education members, a CPS spokesperson said in an e-mail. Catalyst-Howland has operated since 2006, so this is its first attempt to extend the original contract.
At the March 10 hearing, a representative for the Chicago Teachers Union said charter schools were "an undermining of public school education through the proliferation of charter schools."
"As the charters come in …[it]creates a hostility. And environment of haves and have nots. Our children are being used as guinea pigs," said Rosita Chatonda, a Southside regional organizer for the Chicago Teachers Union. Chatonda's criticized charters in general as she voiced opposition to LEARN charter school network opening a campus in the South Shore neighborhood.
Gordon Hannon, CEO for Catalyst, said Chatonda's remarks were hurtful and had the potential to hurt children. Charter schools offer a choice that many families don't have, he said.
Earlier this month, the Chicago Sun-Times reported that CPS interim CEO Terry Mazany is advising there be a one-year moratorium on new charters schools throughout the district  because of a backlog of already approved charters needing buildings. But that recommendation has been met with opposition.