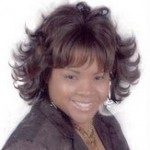 It was a question everyone else had trouble answering – except Shanika J. Finley.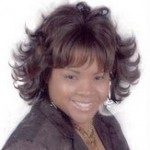 The Realtor, one of six candidates running for alderman in the 37th Ward, didn't hesitate to answer the question that had stumped three other candidates, including incumbent Emma Mitts.
Did the candidates support exempting the Chicago Public Schools from losing revenue in future tax-increment financing (TIF) districts?
Finley offered the most complete answer at last Thursday's candidates forum sponsored by the Chicago Westside branch of the NAACP.
The 31-year-old was the only candidate who took the allotted one minute to explain that when the taxes of a property owner living in a TIF district go up from one year to the next, that extra money gets placed into a TIF, meaning local public schools lose out on those funds.
Other 37th Ward Candidates
"I believe that the TIF funds need restructuring," Finley said. "We have a LaSalle Street TIF, we have a Michigan Avenue TIF, but look in our community. Look at how our community is being run. We need TIF funds, yes, but we also need our education system to be where it is."
Finley hopes it's that attention to complex public policies that will win her a seat on the Chicago City Council.
"I feel as though we need someone that is for the people and about the people," Finley said. "My community is not where it should be."
A graduate of Lane Technical High School, Finley is a lifelong resident of Austin. She graduated from Oakland University in 2003, earning her bachelor's degree in management information systems, then returned to Chicago to help care for her sick father.
She has a long list of community activism, starting when as a 13-year-old she helped her mom at the old Austin Health Clinic on Division Street and Lamon Avenue.
Since then she's served in a variety of volunteer capacities, including working for AmeriCorps and mentoring young girls at the Austin YMCA.
She also worked as a laborer in the city of Chicago's Department of Streets & Sanitation the summer she was 14, an experience that taught her never to litter.
"I hold onto garbage until I am able to properly dispose of it," she wrote in response to a Chicago Tribune editorial board question asking what the public might find surprising about her. "I have also recycled since the age of 10 thanks to my grandmother. A majority of my trash is recyclables."
Over the last couple of years, she's gotten an even closer look at Austin. Finley lives just a block from Ald. Mitts, and she says the three-term alderman's inactivity in the neighborhood has taught her what she would do differently if elected.
"I often tell people that the alderman lives on the street, and they can't believe it," Finley said. "You have drugs being sold around the corner, which the alderman has quoted saying she is aware of."
That may be why Finley has made fighting drugs in the 37th Ward her top campaign priority. She proposes coordinating with volunteers and police to have 24-hour surveillance of the neighborhood's blue light cameras. Finley says she would also like to implement job creation and vocational training programs to deter convicted criminals from turning back to illegal behavior.
Promoting economic development is also at the top of her list of things to do. A lot of people in the neighborhood want to start their own business but don't know how to get there, she says. That's why Finley plans on holding business seminars to help teach people what they need to know – something she promises to do whether she wins or loses Feb. 22.
Friends say Finley is a positive, motivated person who can lead others.
"Shanika gives back on her own," said Comenecia O'Neil, the daycamp director at the Austin YMCA, where Finley volunteers as a mentor to young girls. "You can tell she doesn't have a lot for her campaign, but she's giving her own to it. She is just a phenomenal person."
Finley's most recent campaign filing shows she's raised about $1,400, with about $1,300 coming from a loan she made to the campaign.
Hear what Finley had to say at a recent candidates' forum
Phone: (773) 669-8683
E-mail: change37thward@gmail.com
Campaign finance report filed with the Illinois State Board of Elections
Chicago Tribune candidate questionnaire (did not complete a questionnaire for the Sun-Times or AustinTalks)