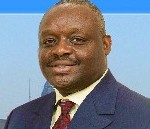 It was by mere chance that Tommy O. Abina moved to the West Side.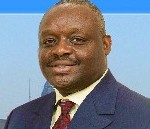 For 20 years he had lived on the North Side, mainly in Rogers Park and Uptown. His large family got too big for their small home, and the Abinas decided it was time to move.
Abina had his heart set on a nice three-bedroom house in Westchester, but two days before he and his wife Debbie planned to put money down, Abina  got a call. There was a building available on the West Side, a real estate friend of his said, and the two of them should take a look.
At first, Abina was reluctant. But when the couple realized they could buy a much bigger house for $40,000 less, they switched their sights to Austin.
Today, 10 years later, Abina says God must have had something to do with it. Now it's time for another change, he says – a new alderman in North Austin.
Other 37th Ward Candidates
Maretta Brown-Miller (story coming Monday)
Shanika J. Finley (story coming Tuesday)
Emma M. Mitts (story coming Wednesday)
Minerva V. Orozco (couldn't be reached)
Steven E. Pleasant (story coming later this week)
"People in the 37th Ward have given Emma (Mitts) the chance to run the ward," Abina said, referring to the alderman who's served since 2000. "They have put their trust in her to run the ward, but in my book, she has done a poor job. This is part of the reason why I said enough is enough."
It's a chance that Abina has been waiting four years for. That's when he made his first run against Mitts. In 2007, Abina received about 7 percent of the vote, putting him in fourth place that year, while Mitts won her second full term with about 59 percent.
Abina says he was like "a blind man" during the 2007  election but is quick to note he's learned a lot about Chicago politics since then.
"Once you know the inside, the rest is a piece of cake," said Abina, who works as a manger in Secretary of State Jesse White's administrative hearings office. "I know the process now."
He says he's also learned a lot about the issues facing the ward – crime, unemployment and a lack of local businesses. He has a wide range of ideas on how to solve these problems, from creating partnerships with the City Colleges of Chicago to setting up programs for ex-offenders in the ward and GED classes. Solutions like these can reduce crime while establishing a sense of community, Abina believes.
"It's easy for someone to point their fingers at these kids and say these kids are bad kids," Abina said. "In my book, they're not bad kids. I need to get them engaged. I need to have a community for these kids for them to have a place to go."
Originally from Nigeria, Abina immigrated to the United States 31 years ago to join his brother and search for better educational opportunities. He decided to move to Chicago to attend Northeastern Illinois University, graduating with a bachelor's degree in business and marketing. Inspired by Harold Washington, a few years later he went back to school, earning a master's degree in public administration from Governors State University.
Abina, whose 20 years of government work include eight at the county level and 12 for the state of Illinois, has been endorsed by the African Political Action Group and the Chicago Police Sergents Association. But it will be an uphill battle for Abina, as Ald. Mitts has been endorsed by several others, including the Chicagoland Chamber of Commerce, For A Better Chicago PAC, and both the Chicago Sun-Times and Chicago Tribune.
But Abina says he thinks he has a better chance this time.
"The response I've been hearing from people here is that Emma has not been doing a lot about anything in anyway," he said. "They are glad that someone decided to wake up to make a change. They are ready to make that change."
Abina says his years in public service and politics has taught him how to reach out to the voters and hear what they have to say.
"I learned how to knock on doors, I learned how to take care of seniors, every aspect of politics I learned through my years of public service," said Abina, who serves as the president of his block club, in the 1400 block of Hirsch Street, and last year started his own not-for-profit, Amazing Grace Resource.
Meeting the residents of the 37th Ward, he says, has helped him realize what kind of alderman he would like to be if elected Feb. 22: One that puts accessibility, transparency and responsibility first.
"My door is going to be open to everyone in this ward," he said. "I want people to be able to be part of the process. I don't want to be the kind of person to tell them what to do. When people are part of the process all it does is make us work together as a team, and this is the kind of alderman I want to be."
His latest campaign finance report filed with the Illinois State Board of Elections, which details Abina's finances from Oct. 20 through Dec. 31 shows Abina has raised $4,125, with most of his large donations ranging from $100 to $200.
Hear what Abina had to say at a recent candidates' forum
Campaign office: 5123 W. North Ave.
Phone: (312) 965-0023
E-mail: tommyabina@ymail.com
Campaign finance report filed with the Illinois State Board of Elections
Candidate questionnaires completed for the Chicago Tribune, Sun-Times and AustinTalks