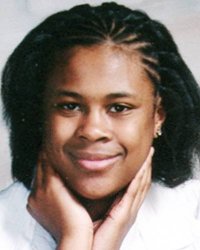 About 30 students, teachers and mentors from the Austin high school 15-year-old Yasmin Acree was attending when she disappeared from her home in January 2008 gathered Friday to remember her.
The group is still determined to find their friend and student, a relative of Rev. Ira Acree of Greater St. John Bible Church. Although there are no leads in Yasmin's disappearance – which the Chicago Police Department originally treated as a runaway case and later admitted it had not acted quickly enough – her friends and family still hope she will return home.
That's why earlier this month, a time when the country honors Dr. King's legacy of serving as our "brother's keeper," a group of students at Austin Polytechnical Academy initiated an effort to find answers about Acree's disappearance and continuing the search.
"I think someone somewhere knows something," said Diondai Brown-Whitfield, founder of the Austin High School Alumni Association (AHSAA) and founder of Parents and Children with Asthma (PACA). Brown said she's still not satisfied with what the police are doing to find Acree.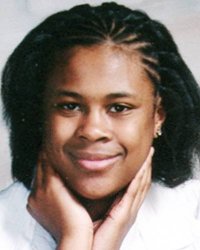 She vividly remembers the girl, an honors student.
"I first met Yasmin in the 7th grade," she said. "She was a peacemaker. She displayed confidence, beauty, grace, leadership, Christian values, and the love and support of her family and friends."
Brown said before her disappearance during her freshmen year, Acree had always expressed interest in graduating from Austin Polytechnical Academy. Brown also had just started at the then-new high school, one of three now located on the former Austin High School campus. This would have been Acree's senior year at Austin Polytech.
"She was one of those students who helped keep things together here at the school," said Brown. "My job now is to reassure that the students here at Austin Polytech receive the proper resources to help cope with Yasmin's sudden disappearance."
Students like Rashida Redmond, Acree's best friend, who's had a difficult time coping the last three years. Redmond, a senior at Austin Polytechnical Academy, said it upsets her that the Chicago Police Department has no leads in the case.
"I want the entire community to keep working hard to find Yasmin," she said. As her voice cracked, the corner of her lips turned up to  produce a smile at the memory of her friend.
"I'm still hoping she's alive, and I'm ready for her to return home," Rashida said.
The two were 5th grade classmates at May Elementary, 512 S. Lavergne Ave.
Rashida is the brainchild behind Friday's event.
"I needed to let all students know that she is never forgotten."
She wishes the turnout had been bigger but was thankful for the few dozen who did attend.
Toriano Hughes, a senior at Austin Polytechnical Academy, said he remembers Acree and wishes she'd return to her loved ones. Hughes, the senior class president, said there needs to be more events held to help find Acree.
"I remember having first period class with Yasmin," said Hughes. "She was real funny and sweet. I had a crush on her," he said grinning. "From the day you met Yasmin, you felt her presence (as) a real, genuine person."
He "thinks and hopes that Yasmin will be found."
Brown said she hopes next month to organize another effort for students at the high school. She'd like to hold a campus-wide event so that all students can participate.
"We need to keep the memory of Yasmin alive," said Carol Johnson, a member of the Austin High School Alumni Association and mentor to Yasmin.
"Three years later, I feel hope," said Johnson. "To know Yasmin was to love her, and I am very hopeful that she will be found, alive and well."
Family and friends marked the third-anniversary of her disappearance – Jan. 15 – by handing out fliers in Austin and continuing to spread the word about her case.
"If anyone knows of the whereabouts of Yasmin, please notify the police department immediately. This nightmare must end," Rev. Acree told the Austin Weekly News that day.
Anyone with additional information that could lead to her safe return, should contact the National Center for Missing and Exploited Childrenat 1-800-THE-LOST or contact the Chicago Police Department at 1-312-746-8365.