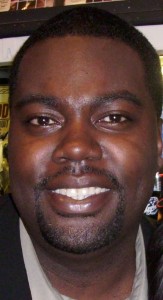 Both Oprah Winfrey and Tyler Perry recently tagged-teamed with candid discussions about sexual abuse victims and its effects on society, and the social patterns of dysfunction that occur as a result.
Winfrey, in her 25th and final season of her show, got together with Perry, who produced, wrote and directed For Colored Girls, to air a three-part series on male survivors of sexual abuse. In the first part, Perry told of his experiences. Winfrey then assembled 200 men in her studio audience to express their feelings about being abused. The last part brought these men together with their spouses, mothers or partners for a broader discussion.
The movie For Colored Girls was a riveting display of Perry bringing to life Ntozake Shange's chromeopoem, For Colored Girls who Have Considered Suicide When the Rainbow is Enuf.
I have read the mixed reviews, but I hold firm that Perry creatively singled out each of the character's experiences and skillfully weaved together monologues, tensions and plot to end the movie in an imagery likened to the beginning stages of healing.
Adding all of this to a recent report mentioned in a colleague's blog that 72 percent of African Americans are born to unwed mothers, I was left mulling the state of relationships in black America in general.
What I saw in the movie, Oprah's shows and Kirsten West Savali's blog was a need for healing, and genuine love and compassion.
I saw easily how viewers of Perry's movie could walk away hating men. I also saw from the shows how this behavior could be perpetuated in a society that views masculinity as something void of hurts, insecurities, pains, fears and frustrations — no different from the women in the movie.
I also saw from blog comments how a thought can be misunderstood as a negative gesture. There are some experiences universal to all of us. But we, as black men, are not conditioned to talk about these painful pasts and how they wreak havoc on the greater of society and in our homes.
Our children suffer the most.
Black men are just as hurt as black women, and together, we breed a youth that deals with some of the present-day situations, like a reckless disregard for authority, lack of hope, no knowledge of their past and a desire to want to inflict the same hurt that was inflicted on them. We have forgotten to speak to each other in passing with a real greeting or acknowledgment. Hellos and good mornings are absent. Communities are deteriorating.
I can only speak as a black man; therefore, I speak to the black experience. It can be a rather frustrating, lonely and confusing world without being sexually abused as a child, or dealing any kind of abuse.
But factor all of that into that dark history, and you'll find that healing is not just for colored girls only, but for all of the colored people who have considered suicide.
austintalks.org@gmail.com
Be sure to read another AustinTalks commentator's views on the movie.