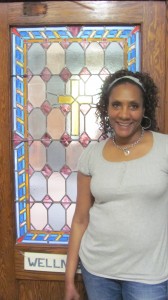 Every purchase made Thursday, July 15 at Ten Thousand Villages in Oak Park will benefit SisterHouse, a substance abuse recovery facility for women.
The store, located at 121 N. Marion St., will donate 15 percent of the value of each purchase made tomorrow to SisterHouse. Ten Thousand Villages is a fair trade, non-profit retailer staffed almost entirely by local volunteers that sells goods from around the world.
Representatives from the Austin facility will be at the store from 6 to 9 p.m. July 15 to answer questions about what SisterHouse does, who is served and how you can get involved.
SisterHouse provides underprivileged women from across the city with on-site housing and the support they need to overcome substance abuse and lead wholesome, meaningful lives.
Don't miss AustinTalks story about Eunice Reed, one woman helped by SisterHouse.
More more information, call Sisterhouse 773-626-0525 or e-mail sisterhousechicago@yahoo.com.
austintalks.org@gmail.com