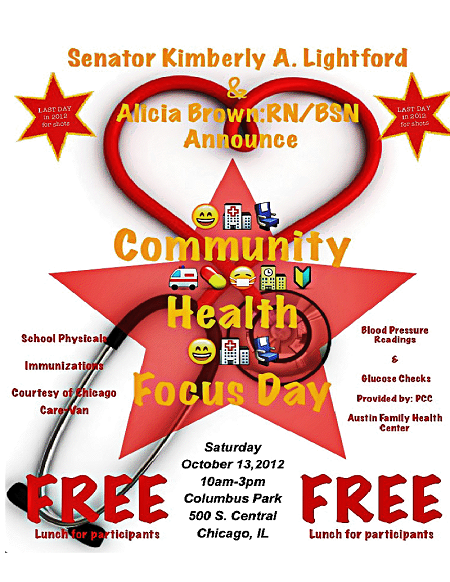 |
Community Health Focus Day will feature school physicals, immunizations and a free lunch.
|
Megan Ervin will make a stop at Because I Care Inc., 5811 West Chicago Ave., at 11 a.m. Aug. 7 to talk to youth about healthy habits in urban communities.
|
Building a Healthier Austin hopes more West Siders will make exercise a part of their everyday lives.