The TRiiBE's TV show "We Real Chicago," which airs at 6 p.m. Feb. 4th, will feature special guest Fred Hampton Jr., the son of the 21-year-old chairman of the Illinois chapter of the Black Panther Party who was killed by Chicago police officers in December 1969.
The discussion will focus on the new film, Judas and the Black Messiah, and Fred Hampton Jr.'s efforts to preserve his father's legacy in Chicago.
Also joining the conversation will be Damon Williams, movement builder, organizer, hip-hop performing artist, educator and media maker. He will talk about his work as an organizer in Chicago.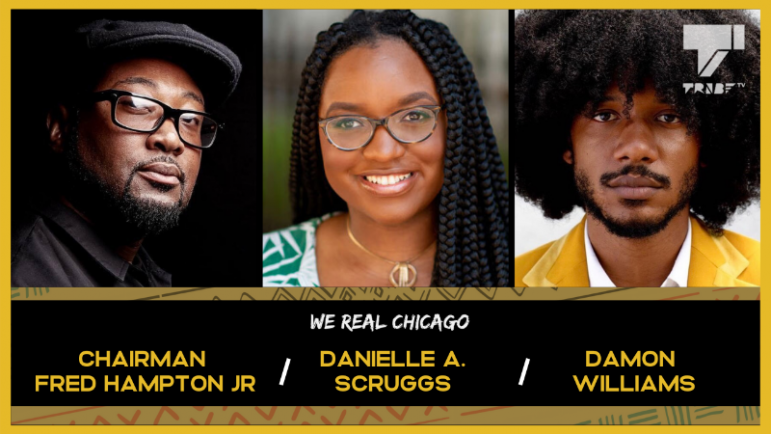 Tune in tonight here.
Under Chairman Fred Hampton's leadership, the Panthers negotiated a truce between street gangs on the West Side and throughout Chicago. His work building coalitions across communities reduced gang violence and fostered solidarity with the common goal of ending poverty, police violence and white supremacy, writes Block Club Chicago reporter Pascal Sabino.

Hampton was assassinated 52 years ago this week in a police raid of his home orchestrated by the FBI's illegal COINTELPRO project. Sabino writes that Hampton's work was exceptionally important for Chicago's history and for the movement for Black liberation nationwide, but his legacy is often misrepresented and unacknowledged.

Did you learn about Fred Hampton in school? Who are your favorite unsung heroes of the West Side? Let Sabino know what you think by emailing him at pascal@blockclubchi.org.
And here's a story Sabino wrote two years ago – marking the 50th anniversary of Hampton's killing – for Block Club Chicago.