A large trunk of a tree with long branches extending out on either side is the centerpiece of a new mural painted on the Youth Outreach Services' (YOS) building at 5910 W. Division St.
Created by outreach counselor Cole Vocelka and five YOS clients, the 62-by-16-foot mural took five months, including two months of planning, to complete. The mural, their biggest project so far, was finished just a few weeks ago.
Part of Vocelka's work focuses on activities to do with the organization's young clients. Once the pandemic hit, he thought it would be the perfect time to work on the mural since they'd be able to social distance and be outside.
Working with youth ages 12 to 21, the non-profit social services agency specializes in substance abuse treatment, behavioral counseling and crisis intervention, among other services.
The YOS building was not easily identifiable before the mural. It's an older brick building with no windows that doesn't stand out. Vocelka said he wanted to do something that would brighten up and bring attention to the area.
While finding activities for young people can be hard, this project was special for those involved.
"It can always be difficult to get clients involved in any activity, but this one was a new experience for all of them. They had fun using paint rollers to fill in the background colors," Vocelka said.
One of YOS' members, McKinley, was happy he was able to be a part of the project.
"There are a lot of blank walls in my neighborhood. I would really like doing more [murals] … The best part is when people would come around and say how good it looks. That felt really good."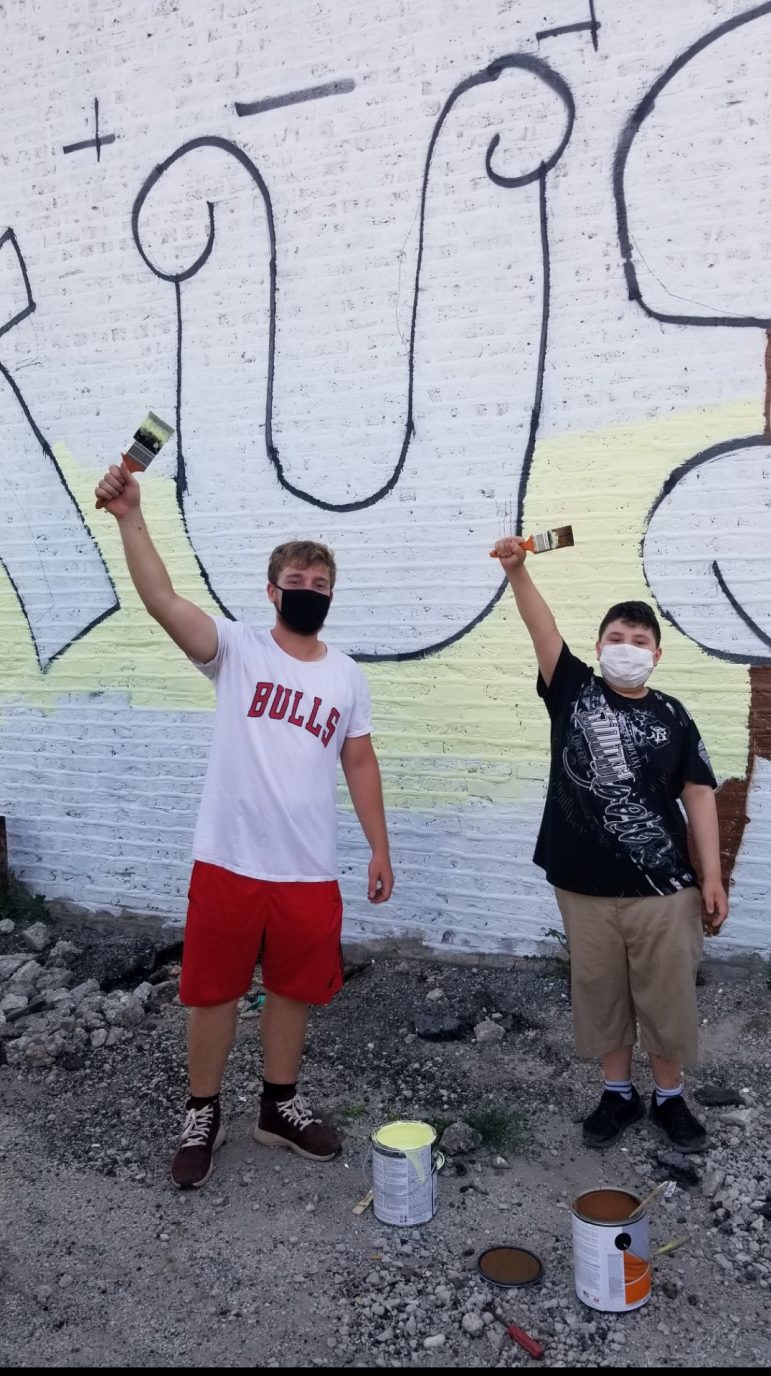 At the center of the tree is a red heart, and across the side of the building the word "Austin" is painted in big red, black and green bubble letters in reference to the Pan-African flag. The tree represents the community's roots, said program manager David Rodriguez.
"We wanted to remind people of the roots of the community. We want to give the people back the power," Rodriguez said. "A tree will grow the way it grows no matter what's in its path; it'll grow around obstacles or grow through it."
Because Austin is a predominantly Black neighborhood, they wanted to represent that culture in the mural. Rodriquez recalls growing up in Pilsen and how different it feels now since it's been gentrified. He says the predominantly Mexican area has lost its roots.
The mural is also to send a reminder of support to the neighborhood. "We want the kids to know that we're here if they need something. We want to break the stigma of asking for help."