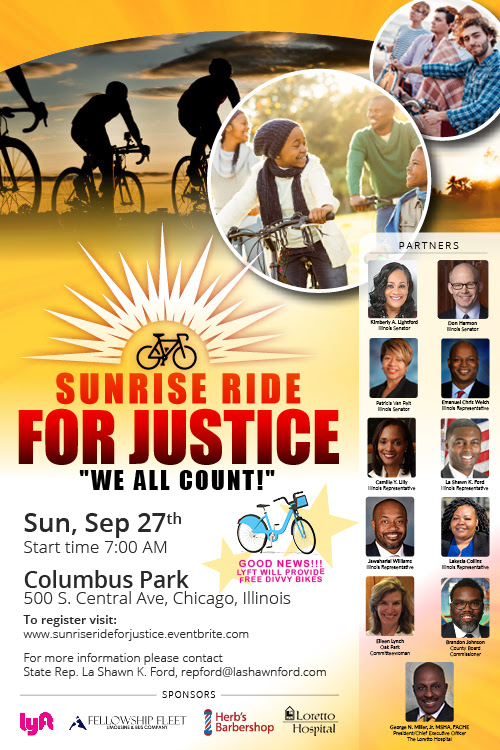 To encourage West Side residents to complete the U.S. Census, state Rep. La Shawn K. Ford has organized a free community bike ride Sunday, Sept. 27 at Columbus Park, 500 S. Central Ave.
With just days to take part in the census, Chicago is lagging other large cities in census response rates, with only less than 60% of residents recorded compared with the national rate of more than 62%.
The response rate among Hispanic and Black Chicagoans is about 51%, compared with 69.6% among whites and 64.1% among Asians, according to Marilyn Sanders, regional director for the U.S. Census in Chicago.
Before next Sunday's 9 a.m. bike ride, Ford will host a press conference at 8 a.m. with elected officials, the Illinois Department of Human Services, Lyft, business and local leaders to push the importance of filling out the census before the Sept. 30 deadline.
"Participation in the census is critical to ensuring Illinois and local neighborhoods receive the resources and representation they deserve," Ford said.
"It's quick and easy to fill out the census, and this bike ride and census day on the West Side of Chicago is an all hands on deck push for the hard to count population to be counted."
The 13-mile bike ride will travel through parts of Chicago, Oak Park, Forest Park and Maywood.
Lyft is expected to provide a limited number of free Divvy bikes for use, but residents can bring their own as well. The Chicago Police Department will ride in the event and provide vehicle escort.
Those interested in participating can sign up here.