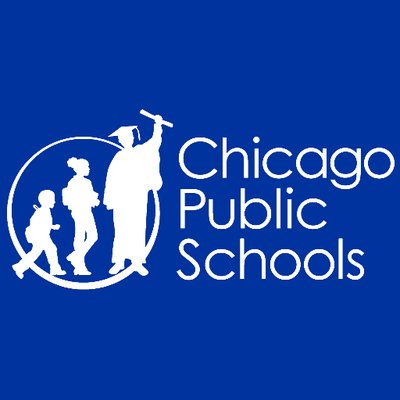 Fewer Austin schools will see funding cuts next year compared to this year.
Six of Austin's 17 schools will see cuts ranging from -.17 percent to -6.5 percent, while the remaining 11 schools will see increases ranging from .06 percent to 3.97 percent.
George Leland Elementary School is facing the largest budget cut at -6.5 percent, leaving the school with $3,683,437 for the year, while John Hay Community Academy will receive a 3.97 percent increase, with $2,434,529.
Last year, school budgets were not available this early. Chicago Teachers Union Communications Director Chris Geovanis said the earlier release makes it slightly easier for principals to staff the schools before the start of the school year.
"Without additional funds to hire in more teachers, paraprofessionals, counselors, social workers, school nurses and other vital staff, we can expect that the hardships that students and CPS members experience because of the mayor's constant shortchanging of educational needs will, in fact, persist," Geovanis said.
Jennie Biggs, communications director of the parent advocacy group Raise Your Hand, said the last five years of budgeting delays has been a nightmare.
"There is a general lack of trust in those who have the fiduciary responsibility for our public school system and the hundreds of thousands of children in it," Biggs said.
CPS did not get respond to requests for comment.
"We're glad schools received budgets in April. We're glad that schools are not facing more huge cuts, but the public needs to remember: This is how it should be. This is what we should expect. Schools should get their budgets in April, and we should not face cuts every year," Biggs said.
Here is a breakdown of Austin school budgets:
Milton Brunson Special Elementary
Current enrollment: 477

Projected enrollment: 428

Current budget: $3,462,807

Next year's budget: $3,583,010

Percent change from this year: 3.47 percent
George Leland Elementary
Current enrollment: 436

Projected enrollment: 377

Current budget: $3,689,534

Next year's budget: $3,683,437

Percent change from this year: -.17 percent
Michele Clark Magnet School
Current enrollment: 548

Projected enrollment: 547

Current budget: $5,012,587

Next year's budget: $5,058,993

Percent change from this year: .93 percent
Oscar DePriest Elementary School
Current enrollment: 554

Projected enrollment: 502

Current budget: $5,084,324

Next year's budget: $5,087,293

Percent change from this year: .06 percent
Frederic Douglas Academy High School
Current enrollment: 175

Projected enrollment: 101

Current budget: $1,517,824

Next year's budget: $1,513,720

Percent change from this year: -.27 percent
Edward K. Duke Ellington
Current enrollment: 546

Projected enrollment: 450

Current budget: $4,536,530

Next year's budget: $4,466,869

Percent change from this year: -1.54 percent
John Hay Community Academy
Current enrollment: 356

Projected enrollment: 321

Current budget: $2,341,638

Next year's budget: $2,434,529

Percent change from this year: 3.97 percent
Joseph Lovett Elementary School
Current enrollment: 355

Projected enrollment: 341

Current budget:$2,493,287

Next year's budget: $2,565,855

Percent change from this year: 2.91 percent
Ronald E. McNair Elementary School
Current enrollment: 382

Projected enrollment: 363

Current budget:$4,013,442

Next year's budget: $4,125,816

Percent change from this year: 2.80 percent
Henry H. Nash Elementary School
Current enrollment: 304

Projected enrollment: 246

Current budget: $1,881,665

Next year's budget: $1,906,180

Percent change from this year: 1.30 percent
Harriet Sayre Elementary Language Academy
Current enrollment: 419

Projected enrollment: 414

Current budget: $3,066,928

Next year's budget: $3,179,422

Percent change from this year: 3.67 percent
Spencer Elementary School
Current enrollment: 634

Projected enrollment: 497

Current budget: $4,685,441

Next year's budget: $4,378,535

Percent change from this year: -6.5 percent
Austin College and Career Academy High School
Current enrollment: 304

Projected enrollment: 219

Current budget: $2,707,725

Next year's budget: $2,672,914

Percent change from this year: -1.29 percent
Ella Flagg Young Elementary School
Current enrollment: 832

Projected enrollment: 765

Current budget: $6,028,022

Next year's budget: $6,020,216

Percent change from this year: -.13 percent
George Rogers Clark Elementary School
Current enrollment: 705

Projected enrollment:709

Current budget: $5,490,903

Next year's budget: $5,503,152

Percent change from this year: .22 percent
Howe Elementary School of Excellence
Current enrollment: 459

Projected enrollment: 448

Current budget: $3,397,380

Next year's budget: $3,435,904

Percent change from this year: .22 percent
Leslie Lewis Elementary School
Current enrollment: 437

Projected enrollment: 450

Current budget: $3,249,492

Next year's budget: $3,351,076

Percent change from this year: 3.13 percent