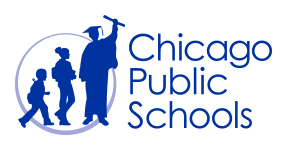 More than half of Austin's public schools had fewer students enroll than expected, but none will see their budgets cut, while other schools that enrolled more students than was projected will get more funding, according to Chicago Public Schools.
"We have heard from so many of you that stability for planning is crucial to having the strongest possible school year," CPS CEO Forrest Claypool told principals in an email last week.
"As a result, schools that experienced enrollment declines beyond initial projections will be held harmless this year and continue to operate with the budgets you received in July," he said in the email.
CPS released the adjusted school-by-school budget last week based on the classroom attendance head count taken Sept. 18 – the 10th day of school – noting schools that did not meet the projected enrollment could have lost another $35 million if the district had made the same cuts as last year.
The state's largest school district has already cut $43 million for the 2017-2018 school year due to a projected loss of about 8,000 students across the city, which has caused a significant loss of resources to Austin neighborhood schools, AustinTalks previously reported.
While schools whose enrollment falls below expectation can proceed with July's budget, those that enrolled more than projected will get an additional $19.6 million based on the current funding formula, CPS officials say.
This is the second time in four years that CPS has decided not to take away money from schools with less-than-expected enrollment, noted Dwayne Truss, a longtime Austin resident and education advocate.
"The adjustment is just not good for students because they are basically two months into the school year," Truss said, adding schools that didn't meet the projections had to face another round of cuts and loss of teachers over the past two years.
"All of a sudden they had to experience upheaval as schools had to shift resources and staff around," Truss said.
In Austin, 11 out of 17 neighborhood schools enrolled fewer students than July's projection and are being spared from more than $606,000 in additional cuts, while six others will receive a total of about $417,000 for the 2017-2018 school year.
Ellington and Spencer each has more than 80 students short of projection, and would have lost $126,779 and $149,981 respectively if not held harmless.
Leslie and Sayre each has enrolled about 30 students more than projected, and will respectively receive $165,786 and $69,253 extra funds based on the 10th-day attendance head count and other factors.
Others that enrolled more than expected are John Hay, with $18,263 additional funding, Lovett at $83,525, GR Clark Elementary at $19,561 and Howe at $61,489.
Overall, Austin schools saw lower actual enrollment compared to other parts of the city.
Still, the majority of Austin schools are seeing budget reductions compared to last year after adjustments, with Douglass HS topping the list with nearly a 20 percent cut in funding and more than a 40 percent decline in the number of students.
There is concern Douglass could be targeted for closure next year when the five-year moratorium CPS put in place in 2013 expires. The district recently announced the rules it will consider in making the decision to phase schools out or merge schools, the Chicago Sun-Times reported.
"There's no reason to be relieved," said longtime Austin resident Brandon Johnson, an organizer at the Chicago Teachers Union. "Because they're still cuts, and they're services that continue to be denied in our community."
The enrollment drop in Austin neighborhood schools is caused by a number of factors, Truss said, citing problems such as lack of affordable housing, crime and the expansion of charter schools.
Although deeper cuts were avoided this year, there's still good reason for Austin schools to be "crossing fingers," he said.
"There's still a question about whether the CPS budget is truly balanced," Truss said, noting the "hold harmless" adjustment as well as the $19 million in extra funds comes from a bill signed by Gov. Bruce Rauner just a week before classes began.
"The injection of the additional tax dollars from the state into the CPS has helped CPS at the bottom line," he said. But "it still doesn't have the stability within our schools."
The approved bill contains $150 million more in funding than the initial Senate Bill 1, which was vetoed in early August by Rauner, who called it "a bailout of CPS."
The bill the governor later signed will inject about $450 million more funding into CPS compared to last year. This should hopefully prevent the mid-year cuts that schools faced last year because of the budget crisis, Truss said.
Here is a breakdown of all 17 Austin schools:
Milton Brunson Special Elementary
2016 enrollment: 477
2017-2018 projected enrollment: 437
Actual 10th-day attendance: 431
Enrollment change: -46 (-9.64%)
2016 Budget: $3,524,442
Budget based on 10th day attendance: $3,356,045
Michele Clark Magnet High School
2016 enrollment: 548
2017-2018 projected enrollment: 561
Actual 10th-day attendance: 548
Enrollment change: unchanged
2016 Budget: $5,098,726
Budget based on 10th day attendance: $4,604,725
Oscar DePriest Elementary School
2016 enrollment: 554
2017-2018 projected enrollment: 525
Actual 10th-day attendance: 505
Enrollment change: -49 (-8.84%)
2016 Budget: $5,278,708
Budget based on 10th day attendance: $4,881,072
Frederick Douglass Academy HS
2016 enrollment: 175
2017-2018 projected enrollment: 132
Actual 10th-day attendance: 102
Enrollment change: -73 (-41.71%)
2016 Budget: $1,948,331
Budget based on 10th day attendance: $1,314,361
Edward K. Duke Ellington Elementary School
2016 enrollment: 546
2017-2018 projected enrollment: 521
Actual 10th-day attendance: 434
Enrollment change: -112 (-20.51%)
2016 Budget: $5,063,971
Budget based on 10th day attendance: $4,471,419

John Hay Community Academy School
2016 enrollment: 356
2017-2018 projected enrollment: 314
Actual 10th-day attendance: 322
Enrollment change: -34 (-9.55%)
2016 Budget: $2,589,105
Budget based on 10th day attendance: $2,259,663
George Leland Elementary School
2016 enrollment: 436
2017-2018 projected enrollment: 395
Actual 10th-day attendance: 374
Enrollment change: -62 (-14.22%)
2016 Budget: $4,107,390
Budget based on 10th day attendance: $3,325,872
Joseph Lovett Elementary School
2016 enrollment: 355
2017-2018 projected enrollment: 328
Actual 10th-day attendance: 344
Enrollment change: -11 (-3.10%)
2016 Budget: $2,673,817
Budget based on 10th day attendance: $2,445,164
Ronald E McNair Elementary School
2016 enrollment: 382
2017-2018 projected enrollment: 379
Actual 10th-day attendance: 363
Enrollment change: -19 (-4.97%)
2016 Budget: $3,920,418
Budget based on 10th day attendance: $3,928,532
Nash Elementary School
2016 enrollment: 304
2017-2018 projected enrollment: 270
Actual 10th-day attendance: 244
Enrollment change: -60 (-19.84%)
2016 Budget: $2,124,373
Budget based on 10th day attendance: $1,796,910
Sayre Elem Language Academy
2016 enrollment: 419
2017-2018 projected enrollment: 384
Actual 10th-day attendance: 415
Enrollment change: -4 (-0.95%)
2016 Budget: $2,912,400
Budget based on 10th day attendance: $2,832,273
Herbert Spencer Math and Science Academy
2016 enrollment: 634
2017-2018 projected enrollment: 578
Actual 10th-day attendance: 497
Enrollment change: -137 (-21.61%)
2016 Budget: $5,136,705
Budget based on 10th day attendance: $4,375,925
Voise High School (Austin College and Career Academy)
2016 enrollment: 304
2017-2018 projected enrollment: 232
Actual 10th-day attendance: 222
Enrollment change: -82 (-26.97%)
2016 Budget: $3,072,744
Budget based on 10th day attendance: $2,710,295
Ella Flagg Young Elementary School
2016 enrollment: 832
2017-2018 projected enrollment: 758
Actual 10th-day attendance: 755
Enrollment change: -77 (-9.25%)
2016 Budget: $6,416,700
Budget based on 10th day attendance: $5,954,992
George Rogers Clark Elementary School
2016 enrollment: 224
2017-2018 projected enrollment: 215
Actual 10th-day attendance: 219
Enrollment change: -5 (-2.23%)
2016 Budget: $2,062,982
Budget based on 10th day attendance: $1,684,204
Leslie Lewis Elementary School
2016 enrollment: 437
2017-2018 projected enrollment: 416
Actual 10th-day attendance: 446
Enrollment change: 9 (2.06%)
2016 Budget: $3,175,545
Budget based on 10th day attendance: $3,105,866
Howe Elementary School
2016 enrollment: 459
2017-2018 projected enrollment: 439
Actual 10th-day attendance: 449
Enrollment change: -10 (-2.18%)
2016 Budget: $3,312,454
Budget based on 10th day attendance: $3,398,311