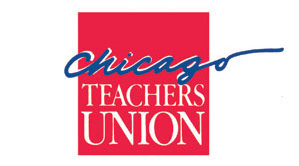 With a threatened teacher walkout looming for Tuesday, a local state lawmaker is looking to get parents involved in trying to avert the strike.
State Rep. La Shawn Ford has a petition on MoveOn.org, hoping to attract the parents and guardians of the roughly 300,000 attending CPS-run schools.
The petition demands that a contract be reached between Chicago Public Schools and its teacher union before Tuesday's strike deadline. It also provides phone numbers to the district and Chicago Teachers Union that parents and call.
"The goal is for the community to become engaged and send a message that a strike is the last thing that we want," said Ford, a former Chicago teacher.
"Parents should know what's at stake. They should be aware of who's involved, and they should express their concerns about the contract negotiations."
Those negotiations between CPS and the union began two years ago; teachers are working under a contract that expired last year.
Contract talks have centered on such issues classroom size, pension obligations by the district and increased pay for the city's roughly 20,000 teachers. The two sides have been in talks through this weekend in hopes of averting a strike.
Ford's petition, which launched Oct. 3, has several dozen signatures. Ford said the petition is a way for families to let their voices be heard.
Many parents, he said, might not have followed the negotiations and all the details involved until now. Still, parents should have some type of input in the process, Ford said.
The state lawmaker said Austin and the greater West Side need to put pressure on both sides to reach a fair deal.
"This is not taking a position on which side. It's just making people understand that a strike can be averted," Ford said.
"I know that public pressure helps situations, like when we have problems in Springfield. Public pressure helped us get a stop-gap budget. Public pressure helped us fund child care."
Union members voted overwhelming last month to strike, according to the Chicago Sun-Times.
If teachers go through with the strike, it would be the second walkout in two decades. The one-week strike in 2012 resulted in a multi-year deal that expired in June 2015.
Ford said he's concerned about the children and teachers in this latest strike, but the students will be hurt the most.
Dwayne Truss, a community organizer in Austin, agreed. Truss also believes parents need to be engaged more in the process.
"West Side parents got to organize, but we don't have those philanthropy groups that can help pull people together to empower them. We don't have that entity on the South and West sides on Chicago," Truss said.
CPS officials have said all schools will remain open even if teachers strike, and that breakfast and lunch will be provided along with supervision by non-union staff. Here's CPS' contingency plan released earlier this week.
Other groups, like the Boys & Girls Clubs, also will have extended hours, according to DNAinfo.