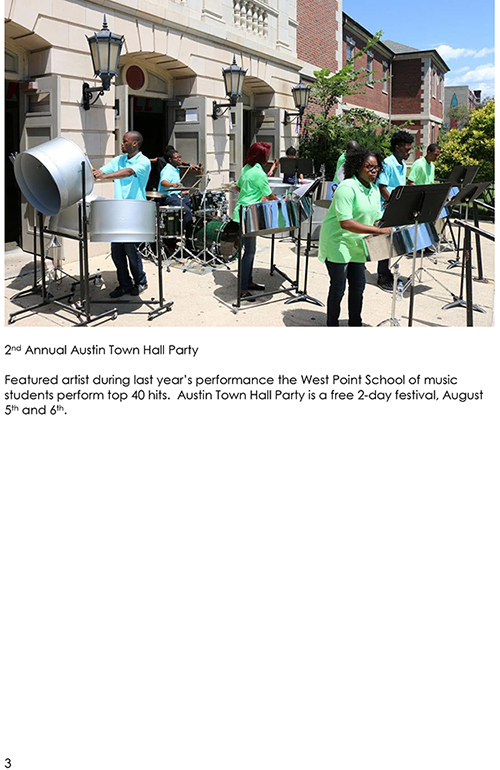 The Chicago Park District's Austin Town Hall Cultural Center will host its second annual party Friday, Aug. 5 and Saturday, Aug. 6.
The annual festival is a culmination of community organizing and highlighting art and culture across Austin, and will feature a stellar lineup of gospel artists and Chicago artists.
Starting at 6:30 p.m. Friday, the festival will be launched by emcee Tim White and with performances by Evangelist Chrysann Moore, Tony Tidwell & Uncommon Favor, Bryant Jones & Chosen, and The Turner Sisters.
At 11 a.m. Saturday, there will be food, music and cultural activities. Join the Floating Museum artists Faheem Majeed and Jeremiah Hulsebos-Spofford as they unveil the design of their public art project, conceived by Austin teens.
They will present their final sculpture along with a special performance by the Austin Town Hall Drama Group. The theater performance is directed by Austin's own Dionne Hawkins.
Learn about other partners, including the Chicago Children's Choir, Victory Gardens Theater and Inspiration Kitchens.
This weekend's celebration has been guided by the Re: Center Project, a multi-year initiative aiming to bring community leaders, stakeholders and cultural assets together to support and develop the unique cultural priorities of Chicago's neighborhoods.
For more information, call (773) 287-7658.