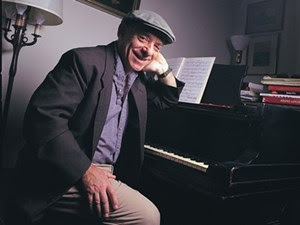 Pianist Erwin Helfer
is celebrating his 80th birthday with a few of his friends: pianist Barrelhouse Chuck, saxophonist John Brumbach, trumpeter Larry Bowen, vocalist Kathryn Davis, bassist Lou Marini and drummer Bugs Cochran.
The Feb. 19th show – held at Austin Town Hall, 5610 W. Lake St. – will run from 7 to 9 p.m. as part of JazzCity, a free concert series started in 1997 by the
Jazz Institute
in collaboration with the
Chicago Park District
.
Now in its 19th season, the series brings people together from across the city to listen to Chicago's top jazz musicians. For more information, call (312) 427-1676.