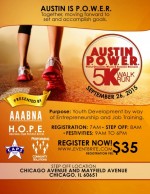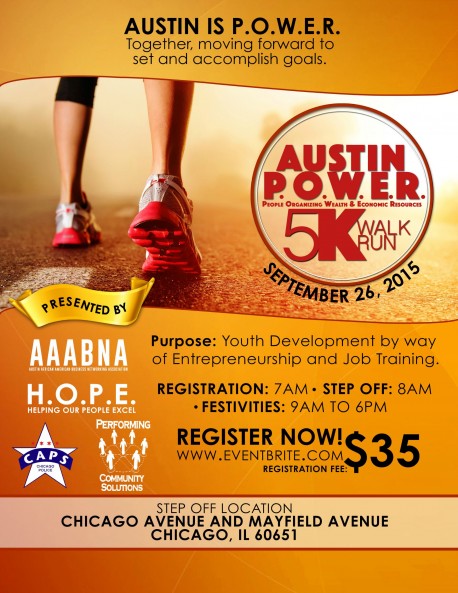 Malcolm Crawford, executive director of the Austin African American Business Networking Association and one of the event's sponsors, said the idea for the 5k emerged after conversations with community members and representatives from the city on how to reinvent the image of Austin.
"We were looking for something that would show off the assets in our community and draw people from the around the city," Crawford told the Chicago Defender.
"We want to change the perception of Austin," Crawford said. "When we change the perception, it will allow us to do more."
To read the rest of the story, click here.
The race steps off at Chicago and Mayfield at 8 a.m. Saturday, Sept. 26.