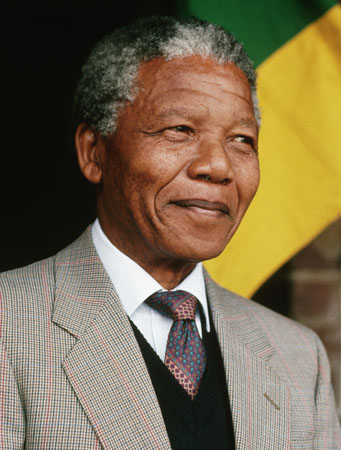 As the world paused to remember Nelson Mandela Thursday night, residents on Chicago's West Side played African drums to celebrate the life of the man known for being a champion for freedom.
More than 125 people gathered at the The Sankofa Cultural Arts Center for a pre-Kwanzaa show featuring students of After School Matters programs on the West Side.
Just hours after learning of the passing of this great civil rights leader, the show's organizers decided to dedicate the show to Mandela.
The show featured African drumming and songs, poetry, tap dancing and improvisational skits.
Marsha Ballenger came to see the show with her two daughters. She also brought three children – ages 5, 7 and 8 – who attend her home day care.
They had a great time and were all enlightened by the message in the music. "They were asking a lot of questions about Kwanzaa long after the event ended. It was entertaining as well as educational," Ballenger said.
Sankofa's executive director, Stacia Crawford, says she wanted to use the occasion to share some of Mandela's remarkable works with a younger generation.
"When we opened the Sankofa Cultural Arts Center in 2007, we named our performing arts space the Nelson Mandel Hall because his courage inspired people all over the world. We wanted this venue to be a place of inspiration, education and empowerment, so what name was more fitting?"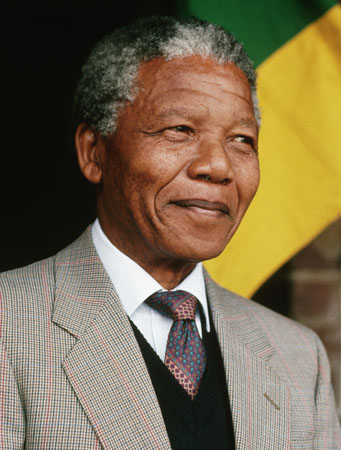 Nelson Mandela was born July 18, 1918, in South Africa. Becoming actively involved in the anti-apartheid movement as a young adult, Mandela joined the African National Congress in 1942.
For 20 years, he directed a campaign of non-violent defiance against the South African government and its racist policies. Mandela spent 27 years in prison for his actions.
He was released in February 1990 and was awarded the Nobel Peace Prize in 1993. A year later, Mandela became South Africa's first president under democratic rule.
He died Thursday after being hospitalized for several months with a recurring lung infection. Mandela was 95.
Crawford said she had the honor of meeting Nelson Mandela twice; once in 1990 and again in 2000.
"He spoke with a soft and gentle voice, yet his presence was larger than life," she recalled. "I had participated in anti-apartheid protests in Philadelphia when I was a student at University of Pennsylvania, and I was well aware of the struggles of the blacks in South Africa.
"I remember watching the live television coverage with my grandmother as a 71-year-old Mandela walked through the prison doors. He was the epitome of strength, courage and an unrelenting spirit."
Crawford said The Sankofa Cultural Arts Center is planning to hold a more fitting tribute to Mandela that will include a movie screening and panel discussion about his life and his legacy.
The Leaders Network of Chicago, a faith-based social justice group, and local advocates for peace will honor Mandela 9:30 a.m. Dec. 10 at the Columbus Park Refectory with prayers and tributes.
"After 27 years in prison, Mandela was convinced that his lifetime was too short to waste on vindictiveness. He only had time to live and fight for his ideals," said Marshall Hatch, pastor of New Mt. Pilgrim Baptist Church and chairman of the Leaders Network.
He and other local faith leaders will gather Tuesday to pay homage to Mandela during the Leaders Network's monthly roundtable. A condolence book will be available for the public to sign, and it will be delivered to the South Africa Consulate General's Chicago office.
"It is with the hope that this selfless giant will be forever remembered and revered as a true leader, and as one who sacrificed it all for the freedom of his people," said Rev. Ira Acree of the Greater St John Bible Church.
"We pledge not only to remember him, but to emulate and continue his work, as we fight for social justice and the human rights of all," said Rev. Cy Fields, president of the Leaders Network.