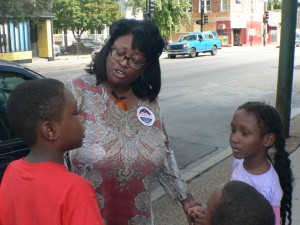 Longtime West Side resident Brenda Smith will kick off her campaign for the Cook County Board of Commissioners Saturday.
"As your next Cook County commissioner, I will fight for you to to elevate the 1st District community into new heights," Smith said in a written statement.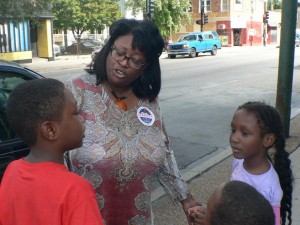 Smith joins a growing field of challengers to Democratic incumbent Earlean Collins, who's held the seat for 15 years.
Lawyers Blake Sercye and Richard Boykin have declared their candidacies in the March 2014 primary, and Forest Park Commissioner Rory Hoskins is thinking about getting into the race as well.
The newest candidate promises to bring "our entire community together – city and suburban areas – with important information on issues and topics which impact you and your family through social media,"
"I will open up Cook County resources, agencies and departments with fresh, new innovative approaches to delivering superior community service," Smith said. "My mission: I want to bring families together through exciting, family-friendly events in partnership with local sports and cultural groups."
Smith describes herself as a "bridge builder" who will connect the county, block clubs, neighborhood and non-profit organizations that will help West Siders "prosper and thrive in this uncertain economic environment."
She vows to lower county taxes and bring more businesses to the 1st District, including getting new construction contracts.
Smith's announcement will be held Saturday, Sept. 21 from 11 a.m. to 12:30 p.m. at 5811 W. Chicago Ave.