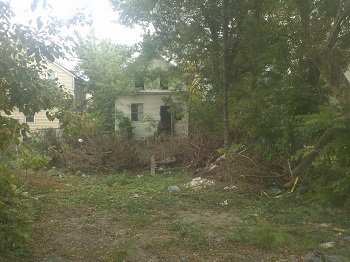 An empty home sits in the 600 block of North Long Avenue.
Once owned by Rickie P. Brown Sr., it went into foreclosure in 2007 – a result of his bank's predatory loan practices after the home was refinanced, Brown said.
"Our house is still there. It's deteriorating," said Brown, president of the  West Side Historical Society. "Instead of banks just working with us … They let [the house] just go."
Brown's home remains vacant, like some 32,000 buildings reported across Chicago, according to city data. Of all reports made to Chicago's 311 service, the Austin area comprised of the 24th, 28th 29th and 37th wards has the second-greatest number of vacant and abandoned buildings.
To help alleviate the issue of abandoned buildings, Action Now launched its Rebuild Chicago campaign over the summer.
The plan, which was modified last month, outlines a three-part process to rehab vacant buildings and turn them into rental properties. To gain support for the initiative, the group is holding meetings Oct. 18 and Oct. 25 on the South and West Sides.
"Vacant buildings are a haven for crime … dead bodies, children get assaulted," said Aileen Kelleher, communications director for Action Now, a Chicago-based, 1,500 member non-profit advocacy group. "It's a really big issue that community residents find."
Aside from narcotics and other criminal or disorder activity, troubled buildings are the third-most reported community concern of Austin residents and business owners, according to data on the 15th District Police Department's Clearpath portal.
Action Now plans to establish a three-part model for lending institutions and the city of Chicago to donate city-owned properties to the Chicago Housing Trust, a non-profit group whose mission is to meet the permanent housing needs of low-income residents.
The properties will be turned over to developers and investors to be rehabilitated under a 10-year agreement requiring investors to rent the properties at affordable rates to low-income residents. After 10 years, the Chicago Trust Fund will cease owning the property and the original lender will reclaim the properties.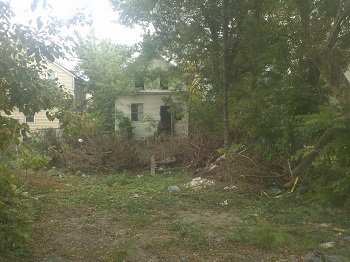 "These properties … often sit for years and have a deleterious effect on neighborhoods," said an Action Now press release. "Converting [real-estate owned] vacancies in Chicago into rental properties will improve the values of nearby homes and have a higher yield to economic growth than would selling the properties."
The issue of vacant buildings being a magnet for crime has the attention of Mayor Rahm Emanuel.
Over the summer, the mayor's office touted its 100th demolition of a building as part of an initiative to crack down on gang activity. While the initiative, announced in July, was to target only the Grand Crossing, Englewood, Chicago Lawn, Ogden and Harrison districts, it was modified to add the Wentworth, South Chicago, Calumet and Austin districts.
"Since early July, the police and buildings department have worked together to reduce the number of vacant and hazardous properties that present a danger to some of our neighborhoods," the mayor said in a press release. "By demolishing these buildings, we are preventing them from serving as hubs of illegal activity and eliminating a blight on our communities."
Some community members, however, are at odds with Emanuel over his demolition plans and say his priorities aren't in places like Austin.
"We have a mayor who would rather spend money in Downtown," said Action Now's Kelleher. "Stop demolishing vacant buildings and instead implement the plan we have in place."
The mayor's office declined to comment for this story.
To find out more about Rebuild Chicago, residents can attend the first meeting at 6 p.m. Oct. 18 at Hopewell Missionary Baptist Church, 6600 S. Hermitage Ave.  A second meeting is planned on the West Side at 6 p.m. Oct. 25 at Penn Elementary, 1616 S. Avers Ave.
Visit the website for more information.