More than 20 sixth graders are on a path to Princeton and other top universities thanks to a free program offered at Bethel New Life that equips West Side students with the skills they need to attain their dream job.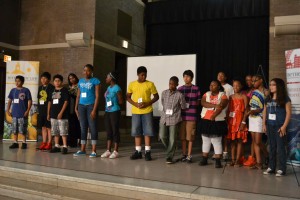 The chosen students presented their first research project about what job they'd love to do when they are older and what college they'd like to attend at Bethel's "Pathways to Princeton" program kick-off July 14.
A handful of students said they wanted to be lawyers and attend schools such as Harvard, Yale and the University of Chicago, among others. One student said she wants to be a marine biologist and attend school in Hawaii or Miami, while others said they want to be a video game designer, engineer, fashion photographer, artist, actress and a meteorologist.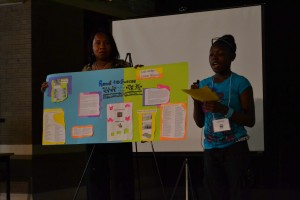 The Pathways to Princeton year-long program at Bethel New Life, 4950 W. Thomas Ave., will allow the students, who went through a rigorous application process, to meet professionals in their ideal career, pursue interests in arts and academics, and visit Princeton University in spring 2013.
Parents and guardians will also gain resources to support their child's academic goals and help them follow their success plan to a great college, among others.
Bethel New Life received a grant from the Illinois Department of Human Services to run the program.
Lori Vallelunga, Bethel's president and CEO, said the students have a wide variety of interests.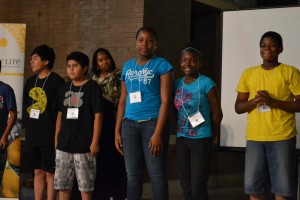 "They have big dreams, and that's part of our job to help them realize their dreams," Vallelunga said.
Sherry Cobbins, director of children, youth and family services at Bethel, said before the July 14 presentation, some students said they weren't exactly sure what they'd like to do when they are older, and some had multiple careers in mind.
"Whatever they desire to do is not limited. They can go above and beyond what they want to do," Cobbins said to the room of students and their families.
One student, Jade Miller, said she wants to pursue a double major in math and dance. She would like to either be a math teacher or have her own dance studio.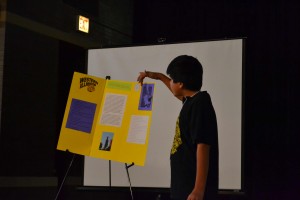 "I would teach math at a public elementary school and dance at a studio or elementary school," Miller said. "I hope I can chose one before I go to college."
George Carvajal said he wants to be an architect and attend Western Illinois University or Northwestern Illinois University, something he's wanted to do since he was in second grade.
"It's amazing how one person can think of something, and then they can make it into a reality," Carvajal said, adding that he'd like to design buildings.
Cobbins encouraged the audience to ask questions after each student's presentation and to give them constructive criticism, as they'll be doing multiple oral presentations during the course.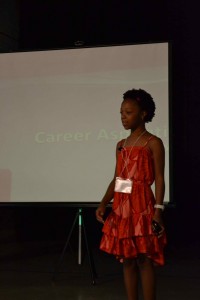 "The only way you get better is by listening to what others tell you, and you don't take it personal. It's just to help you grow," Cobbins told the students.
Here's the full list of scholars:
Teasha Graham
Nathan Zuniga
Kai Wright
Akieva Chappel
Jakayla Dawson
Arianna Diggs
Daniel Downer
Tyla Allen
Markus Jackson
Jade Miller
Tejalique Williams
George Carvajal
Victoria Norris
Dakota Keys
Eilenne Santacruz
Eder Delgado
Enrique Delgado
Ramon Brewer
Tabata Martinez
Brittany Lewis
Breona Lewis