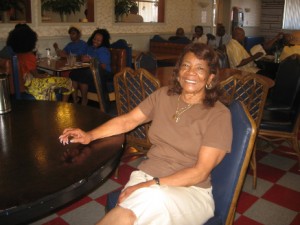 Our partners at the Austin Weekly News are reporting the sad news that Alice Carter, the woman behind Alice's Soul Food restaurant, has died after a brief illness.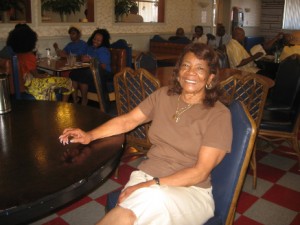 Carter has operated a restaurant on Chicago's West side for much of the last 30 years, mostly recently at 5838 W. Chicago Ave.
Daughter Jackie Carter told the Austin Weekly News that her 77-year-old mother died Wednesday.
"She was a friend to everyone. She was always there for people, willing to giver her last if they needed it."
Services are scheduled from 10 a.m. to noon on Tuesday, March 20 at United Baptist Church, 4242 W. Roosevelt Road, with visitation from 4 to 8 pm. Monday,  March 19 at the church. Cards may be sent to Alice's Soul Food.
AustinTalks featured the restaurant in 2010.