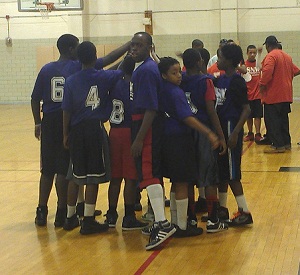 The Westside Health Authority kicked off its second year of Austin Safety Net Works Basketball at San Miguel High School Jan. 13.
The bleachers were packed with family and friends of more than 60 youth ages 11-14, representing Austin organizations like The Peace Corner, New Birth Christian Center and Wolfpack Basketball.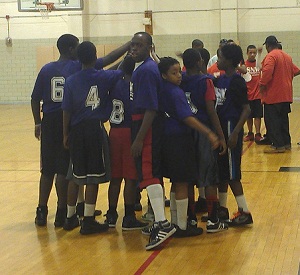 This year's regular season promises to be exciting and competitive, with games held every Wednesday and Friday at 6:15 p.m. at the Gary Comer Campus gym of San Miguel High School, 819 N. Leamington.
Without a doubt there are some big differences in experience between players and coaches of the six teams in the league.
While some coaches handle travel basketball throughout the year, some work for park districts, and others have backgrounds in mentorship or program development. The teams are made up of both boys and girls. Some have little to no experience playing the game on an organized team and others have been playing for years.
Despite these differences, not one of Friday night's games ended in a shut out. Competition was fierce, building good-spirited rivalry by the end of the first match-ups. Every team walked away knowing it's going to take heart, hard work and dedication to earn a victory any night for the rest of the season.
There will be no easy wins this year.
Austin Safety Net Works, funded by the Illinois Violence Prevention Authority, aims to reduce youth violence by creating opportunities for alternative activities and empowering our community's youth. The Westside Health Authority has put together a league committed to providing positive youth development with the help of West Side Youth League and the volunteer coaches from Austin Coming Together, Jobs for Youth Chicago, Amundsen Park, Illinois Pride Basketball, Wolfpack, New Birth and Peace Corner.
These volunteers are ensuring every athlete has fun playing the game, improves as a player and learns life lessons that have value beyond the playing field.
This year, Austin Safety Net Works Basketball has gone a step further to include a health awareness workshop series called Up Your Game for the young athletes involved in the program. Up Your Game will focus on introducing ideas and strategies on adopting basic healthy lifestyle habits, such as daily physical activity, injury prevention, proper refueling/eating and hydration, consistent sleep, stress management, goal setting and motivation building.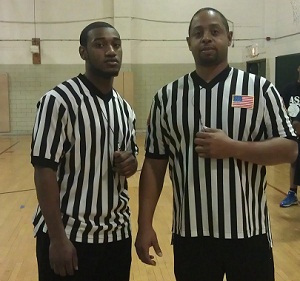 The workshop series intends to demonstrate the importance of remaining active for life and mindful of our everyday choices, and provide the youth with real tangible results that prove how they've "up-ed their game" both in basketball and in life, by making positive choices for their health.
Up Your Game will be using Safety Net Works Youth leadership and the Austin Youth Peace Keepers for much of the workshop facilitation.
There are still plenty of opportunities to become a part of Austin Safety Net Works league efforts.
We're always welcoming volunteers for stat and score keeping and set-up and break down of the gym.
ustin Safety Net Works Basketball is also looking to increase its media exposure; volunteers with photography and/or video production skills should contact the coordinator to help document our accomplishments as the season continues.
For more information on how to contribute, volunteer or simply enjoy the games, please call program coordinator Nicole Cordero at 248-413-7745, Thomas Bowling at 773-297-7360 or contact Austin Safety Net Works at jcurrie@healthauthority.org.