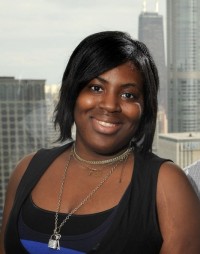 Exelon Corp. and the United Way of Metropolitan Chicago started the Stay in School Initiative in 2004. Since then, the program which operates in Austin and several other Chicago neighborhoods with high dropout and truancy rates, has served more than 11,000 students ages 13 to 20.
The Stay in School Initiative delivers a holistic menu of programs to students and their families, including tutoring, social services, development of pro-social behaviors such as leadership and social engagement skills, parent involvement classes (family events and parent workshops), a reward and recognition program and Exelon employee mentoring. Exelon employees volunteer as one-on-one Stay in School mentors, working with students over an extended period.
At the end of every academic year, the Stay in School program culminates with an "interview day" as students vie for 10 summer internships.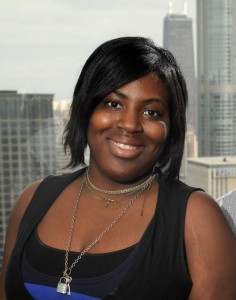 One of this year's interns is Amber Jones, an 18-year-old from Austin. Jones graduated from Frederick Douglass Academy High School in June and will be a student this fall at DePaul University, where she plan to major in clinical psychology. Jones began participating in the Stay in School program last year and received a summer internship at Exelon's subsidiary, ComEd.
She recently answered a few questions about the Stay in School Initiative and her internship experience.
When and why did you decide to join the Exelon-United Way Stay in School program?
I joined in my senior year of high school. I joined because it was recommended to me by a good friend who was in the program and said that it was a lot of fun and that she got a job at the end of the program. I thought the Stay in School program would help me develop ideas for my future.
After one year in the Stay in School program, what impact has it had on you?
Where I'm from, I don't know anyone who works for a major corporation or business. So by working in Stay in School, I got to meet people from Exelon and learn about the business world. Because of the program, I started believing that I can go as far as I want as long as I apply myself. It gave me a better sense of self-confidence and self-belief.
I had never thought of applying for DePaul because I thought it was too prestigious. Because of Stay in School, I decided to apply and ended up being accepted. Now I know what my future looks like: I am going to study clinical psychology in undergraduate school, then I am going to stay in school for a graduate program and finally practice it after I finish school.
Describe your intern responsibilities at Exelon?
I worked for Exelon's subsidiary, ComEd. I worked closely with engineers in the construction area and with the planners to plan new assignments and spoke to customers to alert them about their bills. I learned new databases that are being used by the company. The engineers were great mentors and very nice to me. I learned new things about electricity and valuable office skills.
What have you learned or gained from your internship experience at Exelon?
I learned that to be great at your job, you have to love it and be dedicated to it. I could see the engineers who work in the field love their jobs and were highly-dedicated.
I also developed professional work skills like time management and organization. Time management is important, because if I missed the bus I would be late for work. That never happened, but I had to plan to make sure it didn't. The most important thing I learned was how to work as part of a team. That gave me the chance to improve my communication skills. I am usually really shy, but this experience has made me a lot more outgoing.
How important has the Youth Guidance agency been in your development?
Sharon Cordero, my youth guidance counselor from Frederick Douglass High School, worked with me every day at lunchtime. She was so easy to talk to and helped me plan for my future and encouraged me. She gave me projects, and it made me feel good to help her. From the work I did for her, I gained a meaningful sense of accomplishment.
Employees from Exelon volunteer as mentors for the Stay in School program. What have they been able to teach you?
They showed me what it means to be a professional, teaching me about interviewing techniques, networking, business appearance and presentation skills. They have been great role models, showing me that even if you face challenging circumstances, you can accomplish something positive. They showed me that it is always important to help those in need.
Where do you see yourself five years from now?
DePaul University is my next step for a degree in clinical psychology, and then I should be on my way to a doctorate degree!
Click here for more information about the program. ore information on the Stay in School Initiative is available on the United Way Web site.  Here is the link:
Students interested in participating in the Stay in School Initiative should contact one the three after school agency partners: B.U.I.L.D. Inc., Centers for New Horizons or Youth Guidance.