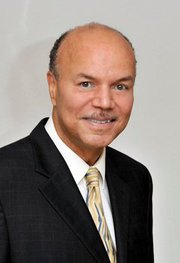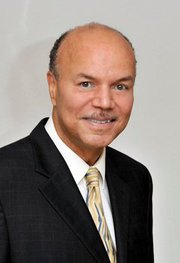 Michael Chandler, a three-term alderman who lost his seat to a political newcomer in 2007, will again represent the 24th Ward after Lawndale and South Austin voters – those who went to the polls, at least – rallied behind him in Tuesday's runoff.
Chandler received more than 60.5 percent of the vote (3,273) to incumbent Sharon Denise Dixon's 39.5 percent (2,139), according to preliminary results from the Chicago Board of Election Commissioners.
"It's a huge victory for the people of the 24th Ward," Chandler said.
Dixon lost despite the last-minute backing of Rahm Emanuel, according to the Chicago News Cooperative, who reported the mayor-elect paid for a recent mailing for Dixon at the request of Secretary of State Jesse White.
"I said congratulations to the new alderman, and I look forward to working with him," Dixon told the CNC. "We put up a good fight here."
The run-off was necessary because no candidate won a majority of votes in the first-round Feb. 22 race. Chandler and Dixon were the top two of 18 candidates that day.
While not technically a new face, Chandler will be part of a huge turnover facing the Chicago City Council. More than one-third of the 50 aldermen and Mayor-elect Emanuel will be new to their positions when they're sworn in May 16 – the highest turnover rate since the 1970s, said former alderman Dick Simpson, now a political scientist at the University of Illinois at Chicago.
Chandler won by 1,134 votes – a significantly higher mandate than the run-off four years ago, when Dixon squeaked past the then-incumbent by just 192 votes.
But with just 5,430 of the ward's 30,817 registered voters actually casting a vote Tuesday – less than an 18 percent turnout, nearly 10 percent lower than the city average – the vibe at the polls was more apathy than landslide.
It was eerily quiet much of the day in the halls and the streets outside the Clark Park dance hall, 4615 W. Jackson Blvd., the polling place for the 29th precinct.
Just 55 voters had walked through the doors by about 4:30 p.m. – roughly a third the turnout that participated in February's election, estimated election judge Edward Ratcliff.
"Bored to death," Ratcliff said, describing his day at the polls, which were open from 6 a.m. to 7 p.m.
A similar scene played out at nearby Michele Clark School, 5101 W. Harrison St., where the 16th and 46th precincts cast ballots.
Six Chandler campaign workers were outside the school, postcards in hand, but as of 5 p.m., there was not one voter – or a Dixon campaigner – in sight.
One voter finally did appear: Joseph Goodrich, a 61-year-old retired postal worker who said he voted for Dixon because he saw little change during 12 years of Chandler's leadership.
"Three terms? Uh-uh. Three terms is OK if you produce," Goodrich said. "(Dixon) doesn't know the ins and outs yet. I'd rather give a youngster a chance to learn and grow."
But Wilbert Cook, a 47-year-old Cook County Assessors office employee and one of the 18 candidates who ran against the candidates in February, felt voters made the right choice in picking Chandler.
"(Chandler) had much more development going when he was here, and it appeared to go to a standstill (under Dixon's leadership)," Cook said. "He has a commitment."
But neither candidate offered what many voters really wanted: new blood. Cook noted that in February, 67 percent of voters voted for someone other than Chandler and Dixon.
"A lot of people were ready for something new. Period," Cook said.
Chandler campaigned on promises to improve city services, prioritize job training, and make TIF grants of up to $50,000 available for existing businesses and start-ups if they hire workers from the community.