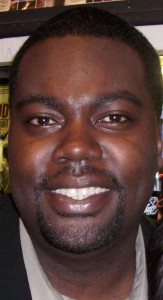 Your comments from last week's column moved me.
At 12, I needed the social outlet and networking opportunities that some of you have extended.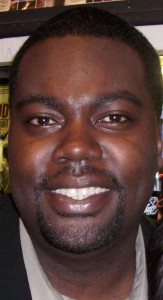 I just may be a lost cause, but there is another little boy screaming on the inside, suffering from depression, abuse and neglect, seeking some hope from you.
I have been mentally scarred beyond the point of cynicism.
As a young boy, I remember answering the door for one of my male cousins at my grandparents home in Austin.
He stumbled to the living room asking someone to call the ambulance because he had just been shot in the leg. He was moaning in pain lying on the carpeted floor. My grandmother asked him if he knew who shot him, and his body rocked back and forth as he shook his head mumbling no. I watched as the paramedics came in and worked on him.
That's one of my earliest memories of Austin but there would be many more gun shots to follow, and two more cousins shot.
Some boys arrested in front of one reader's house believe that prison is their second home, the reader reports.
I am not a homeowner because as a graduate student I cannot afford one. I will probably never dare to own a home in Austin.
The last statistic I read provided by the Westside Health Authority states about 300 ex-felons return to Austin every month. Austin has no central high school but a state-of-the-art police station — where I get my share of diversity.
Drugs and gangs have plagued this neighborhood since I can remember. Now the effects of the foreclosure crisis adds to the blight.
I don't see the hope.
In 2009, I met Jacqueline Reed, who leads Westside Health Authority, and asked, "Where were you when I was growing up?"
It is my belief that the influence of the culture of poverty is more powerful than the people reading this column. I am not thoroughly convinced that groups like CANA, the Central Austin Neighborhood Association, can turn around the negative traditions that are setting the tone in our young people.
I believe that the problem lies in each organization concentrating on its own agenda.
I do not see the unity between them.
There are countless numbers of churches and nonprofits doing their part to combat poverty, but I probably have never heard of most of them because they stay within the confines of their few-block radius.
Politicians seem to be visible only during elections when they spew the same rhetoric, then go back into hiding. They are quick to address the problem makers, but not the problem solvers.
The Austin community can hold town hall meetings about every problem, and only a fraction of the people who talk about making a difference attend. We have been addressing the same problems for many years with very little progress. I have fought against the same people that I want to help for a very long time.
And I truly am on the brink of giving up on them.
But that doesn't mean everyone else has to.