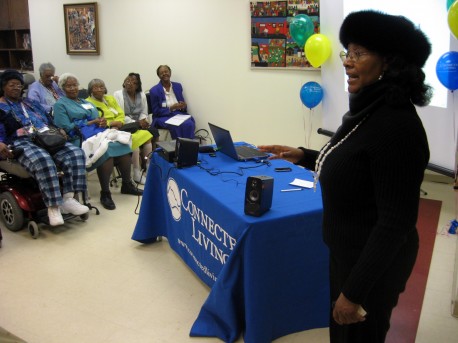 About 200 seniors now have a chance to learn to connect online with family and friends, share photos and calendar items, and access information, news, weather and games online. Some will even receive a free desktop computer, thanks to a federal grant and U.S. Rep. Danny Davis' support.
Bethel New Life held a ribbon-cutting Tuesday at for the new Beth-Anne Place computer lab, which received funding
through a federal initiative that seeks to provide more access to computers and the Internet in low-income communities.
Through the Broadband Technology Opportunity Program grant, residents of Bethel's supportive living facility, Beth-Anne Place, have a new computer lab, complete with 10 computers and one with a touch screen monitor for seniors with dexterity problems.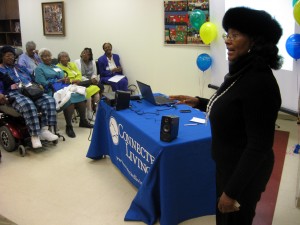 This month, seniors will begin a 12-week computer class taught by Connected Living, an organization that helps the elderly connect online. The 12-week class is tailored to fit the needs of beginners. Space is still available.
Connected Living received a $6.7 million grant to offer this program to 23 communities throughout Illinois. Bethel is one of five organizations that applied will share in the funding; each group would get an average of $1.3 million.
From learning how to turn a computer on to how to make calls using the online software Skype, seniors will have the opportunity to connect with loved ones across the United States. Eligible graduates of the class will receive a free desktop computer and two years of free Internet access in their home.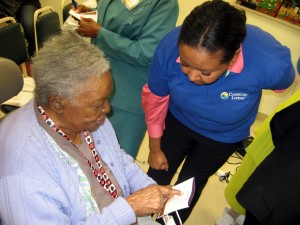 "My six kids are scattered in different places, from New York to Atlanta to New Orleans. [Through the computer class], I will learn how to connect with them," said Marcell Kane, a 73-year-old Bethel resident. "You're never too old to learn."
Several classes will be offered at the computer lab, located at 1143 N. Lavergne, at the beginner, intermediate and advanced levels to accommodate all residents who are interested.
"Our seniors are very excited about the opportunity to become technologically savvy and to connect with friends, families, and loved ones through the Internet," said Laurena Moore, Bethel New Life's senior director of the Community of Elders program. "The skills that will be taught to seniors and the information that they will have access to by being able to navigate the world wide web will be priceless."
For more information or to sign up, call Kirra Orra t 773-287-2711.