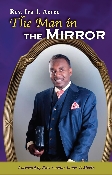 For over 20 years, Rev. Ira J. Acree has served as pastor of one of Austin's best-known churches, Greater St. John Bible Church, and stood as an advocate for the disenfranchised.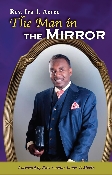 Now he's hoping to spread his message of hope and help in his recently published book, The Man in the Mirror.
"I want the quality of life in Austin to be improved. There are a lot of churches but a lot of missed opportunities to help people. Many pastors are just talking about heaven," said the 46-year-old Acree. "This is not a self-help book; it's a Christ-help book."
In the book, Acree compares the broken streets of Austin to a promise land. His target audience: West Siders who don't go to a church and young people.
"I want to challenge the reader to stop making excuses and waiting for Superman to save them. We need to know that we have the power to save ourselves."
In the book, Acree writes about real life issues and offers solutions. He includes some of his sermons and covers topics such as faith, betrayal, disappointment and relationships.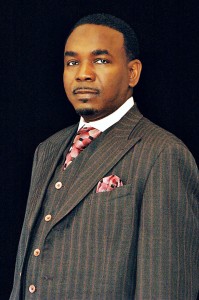 Acree is a father of two, Nicole and Marcus, and the cousin of Yasmin Acree, who went missing in January 2008. Her disappearance has been hard on Acree and the rest of his family, which includes wife Margaret, to whom he's been married for 22 years.
Rev. Johnny Miller of Mt. Vernon Church, located at 2622 W. Jackson St., married the couple. Miller said he encouraged Acree, who once played the organ at Mt. Vernon, to pastor his own church.
"Ira Acree is truly dedicated to Austin," Miller siad. "He shows great love for the community, his ministry and, more importantly, his family."
Daughter Nicole said, "I'm very proud of my dad's accomplishments with his book.
"My dad knows how to create a balance for his ministry and his family," said Nicole, 18, who attends Oak Park River Forest High School and has her own independent record label, Music With Meaning Productions.
"I remember being young and being the pastor's kid; it's not as bad as people make it seem. We always would travel, and he would take me and my brother places as a family."
Acree said he wants his book to touch souls in and beyond Austin.
"People want the truth," he said. "And in this book I will give them the hard truth."
Pastor James T. Meeks of Salem Baptist Church of Chicago, who wrote the forward to The Man in the Mirror, said Acree "is quickly becoming a force to be reckoned with in both religious and political arenas."
Acree said a pastor cannot be apolitical because even when you agree to not take a stand, you are indeed taking a stand.
That's one reason Rev. Jesse Jackson says he admires Acree.
"His potential for leadership is huge, and I support him all the way," said Jackson, the head of the Rainbow Push Coalition and a longtime mentor of Acree's. His "connections are far beyond the streets of Austin."
But Acree makes it clear in the book he's suffered pain like everyone else.
He lost his father when he was only 24, leaving just Acree and his mother. Acree said his dad, who lived a worldly life involving drugs and alcohol, would be "very proud of me and the things that I'm doing."
"Our young people have been let down so much," he said. "There have been so many failed institutions – churches, schools and their government – and in many instances their own parents.
"But I will tell every young person, don't let that stop you, be resilient, persistent and keep the faith."